PlayStation VR price, release date announced by Sony
Sony's VR unit might be the last to be released, but they've absolutely mugged the Oculus Rift and HTC Vive on the PlayStation VR price.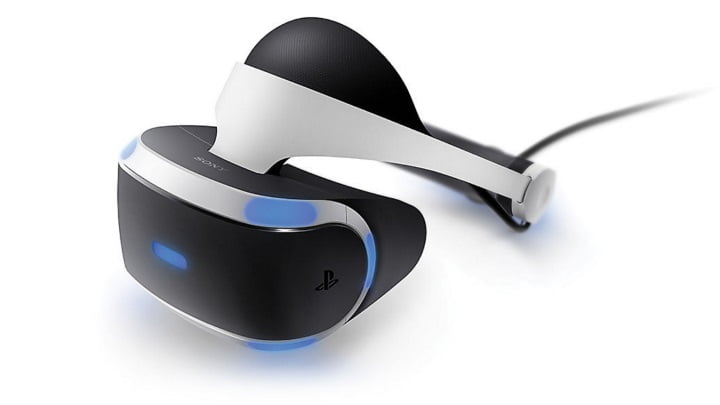 The Games Developers Conference is, generally speaking, an opportunity for the best and brightest of the development world to come together and talk about technology, techniques, and the shape of the industry as a whole. It's rare that we come away from GDC talking in the same terms as the likes of E3, saying that a company 'won' the event by having the biggest release or the most important advancement… but Sony just announced the PlayStation VR price (and release date) at GDC16, and it's an absolute corker.
Over the past couple of months, we've seen a steady stream of information on the various VR platforms coming to market this year. First came the Oculus Rift, at a more-expensive-than-predicted $599, with a release date slippier than <insert rude simile here>. Next came the Steam-sponsored HTC Vive, which squandered the opportunity to undercut the Rift – coming in at whopping $799 – but did at least offer a few technical touches over and above the Oculus unit, plus actually-ready-for-release VR controllers.
Given that both those units also need to paired with a very high-spec gaming PC – probably in the region of $1000 or more, with probably half of that on a top-whack graphics card – the overall value proposition of a complete virtual reality platform is going to be upwards of (at the very least) $1500.
Now, keeping those figures in mind, here's something we wrote back in February about the proposition the PlayStation VR unit might offer:
With the cheaper base hardware and the benefit of revealing their hand last, Sony really do have the chance to pull everyone's pants down with the PlayStation VR.
Not wanting to blow our own trumpets here, but Sony have just announced the PlayStation VR price as an astonishing £399. That brings the total package cost, when you factor in a PS4 console at around $350 (and a mandatory PS Camera at around $45) is a shade less than $795 – around half the price of the most basic of Oculus Rift packages, and less than the HTC Vive headset on its own. That's incredible news for the accessibility of VR, with barriers to entry far higher than anyone predicted.
It's not all rosy in Sony's garden, though: while the PlayStation VR price of $399 is astonishing the headset won't begin to ship until October, half a year later than the earliest shipping dates of the Oculus Rift and HTC Vive, and still a few months later than Oculus' current worst estimate. It likely won't have as many games available as its PC counterparts, either, though Sony has promised that 50 games will be released between October and the the start of 2017, including a PlayStation VR-exclusive version of Star Wars Battlefront.
That being said, the stellar PlayStation VR price announcement may have just 'won' GDC16 for Sony, and they might have stolen Oculus and HTC's lunch money to boot.
---
You can pre-order now from the PlayStation VR product page.
Enjoyed this article?
We hope you found it useful, or informative, or thought provoking, or maybe even a little entertaining. Perhaps it was a guide that helped you through a tight spot, or we even saved you some money? Lovely stuff! If you'd like to say "thanks" you could always buy the team a cup of coffee.