Are American RPGs Too Easy?
Every so often I get the itch to play through a video game.
Though concerned onlookers might see this as an addict's binge, I try to convince myself, and them, that I'm not in need of intervention. This time around the binge itch took me to an unexpected place, Final Fantasy XIII. I bought this JRPG (Japanese Role Playing Game) a little over a year ago, but quit playing long before the endgame. I decided now that I'd give it another go.
I put in the disk, selected 'new game,' and within seconds was transported to the beautiful world of Cocoon. In this world I was awesome and no one could stop me. I was l'Cie and you were my prey.
I could sum up my first twenty hours of the experience with the following : "I am king. I am unstoppable."
In the next few hours, however, that statement became grossly inaccurate. Somewhere between plot points, beautiful cut scenes, destroying enemies, and hating Chocolate and Vanilla  Sahz and Vanille, something changed. Maybe it was gradual. Perhaps it was circumstance. But whatever it was made Final Fantasy XIII the most frustrating game I've played—ever.
When did this game get so hard? I foolishly wondered. If I rage quit now I'll never know how it ends! I lamented. Why does Vanilla have to be so annoying? This may never be answered.  What difficulty setting did…?—And that's when I remembered; there was no difficulty setting.
Somewhere between the soft piano, high-pitched menu beeps and excitement to play the game, I didn't notice there was no difficulty setting. Rather, I didn't get the option of one. Turns out, the game has only one difficulty setting: The "Why the Hell am I Playing This Game?™ (WTHAIPTG)" setting.
As an American gamer, this was something I wasn't used to.  But now it was too late. One typically doesn't realize that they're playing on the WTHAIPTG™ setting, not until it's too late. They're invested. They've put days into the game. It's not as easy as just walking away. Not when the WHOLE WORLD OF COCOON NEEDS SOMEONE TO SAVE IT.
But the whole situation got me thinking. Are American role-playing games too easy?
When was the last time I blazed through a JRPG? The only reason I beat Final Fantasy X was because I used a Game Shark. (For those of you born after 2000, a game shark was the equivalent of being cool, but only because your parents were super rich, not because you were actually cool.) I've never played Monster Hunter, but I've seen it played. I've seen controllers thrown at televisions because of it. Do I need to bring up Dark Souls? When was the last time you played a JRPG and said "Geez, Japan, give me a challenge?" The answer? Probably when you played Dead or Alive: Xtreme Beach Volleyball, which I reserve the rights to judge you for. (Disclaimer: I am not saying DoA: Xtreme Beach Volleyball is a JRPG)
In comparison, when was the last time you played an RPG made in 'Merica that made you feel like a small child? The answer: the last one you played.
The truth of the matter is, if I've ever quit an American made game it's because I find it boring, not because I find it too hard. Yet I've been the verge of quitting every Japanese game I've ever played—and quit a good 30-40% of them. And most of the time it comes down to one word: Patience
There seems to be a disconnect in American game development in regard to Reward vs. Discipline. Japanese games reward players who stay disciplined, while American games cater specifically to gamers who aren't disciplined. Essentially when the going gets tough, American developers reward their player for merely being there but Japanese developers reward their player for getting through the tough spot. Often, American games will remind you that if you're stuck you can always change the difficulty. But Japanese games seemed content to stay on the WTHAIPTG™ setting.
Don't misunderstand me, I love American made games. Our focus on cinematic storytelling is an extremely interesting development to come up over the last ten years. It's even more exciting to see that we're actually pulling it off. However, it's hardly any surprise that American developers are more interested in entertaining than challenging. After all, the American game industry raked in more money than Hollywood did last year.That's substantial. In America, entertainment is king. Say what you will about the industry, but money doesn't lie. American's love to be entertained, and if video game development is an Art form (which I believe it is), then maybe there's a cheeping that comes with a purely entertainment driven focus. I don't know, just a thought—
Some will argue, "but American games can be challenging." You're right. They can be. But why are they challenging? Is it because the enemies deal more damage and you have fewer items? Or maybe it's due the hundreds of enemies they throw at you? Whatever it is, I think there's difference lies in what constitutes difficulty and how the developer handles it.
I'll offer a bit more on this point. In the beginning stages of becoming a game producer I did a ton of research into how developers made games. You know, the ins the outs, the dos the don'ts—basic stuff. I had my team do research on level design and game design and story design—and they all returned with an oddly similar story. Video games operate like slot machines. They reward you right before you're about to give up. And trust me, developers know when you're about to give up. It might be a brand new item, an interesting story point, etc., but in essence you're being coerced into playing. In order to get you through a tough spot in an American game, you'll be rewarded or a reward will be hinted at, just so you'll get through. It seems the Japanese devs are content to let you wonder if the only reward is the endgame itself.
In essence it seems to me that American developers provide you with a motive to finish a game, where as the Japanese developers seem to force you to find your own motivation.
American games are hard because they change the way you, as a player, are "graded." Japanese games are hard because they require more than a trigger finger.
I'll end by saying this: I recently talked to a friend of mine about this article I was writing—his response? "Did you know that [often] when a game is ported in English, the American developers dumb down the game so it's easier to play through?" I don't know if this is true, but it's interesting. American's aren't dumb—we're just not used to played video games as hard as crap.
Neither of these approaches to game design are inherently wrong. Both lead to interesting game mechanics.  And of course what I've said won't hold true across the board—that's what generalizing is for… being general and all. Sometimes a game difficulty lies in bad game design. (Yeah, Ghost and Ghouls and Super Star Wars, we're looking at you)
I haven't scratched the surface of this topic. And yes I realize I left out the rest of the world in this conversation. And yes. I do know that America and Japan aren't the only game devs in the world.
Image: Kyle Woolley
Dan Marshall: It was 'astonishingly easy' to add accessibility options
Dan Marshall, of Size Five Games, says adding accessibility features to Lair of the Clockwork God was "all pretty straightforward, easy work."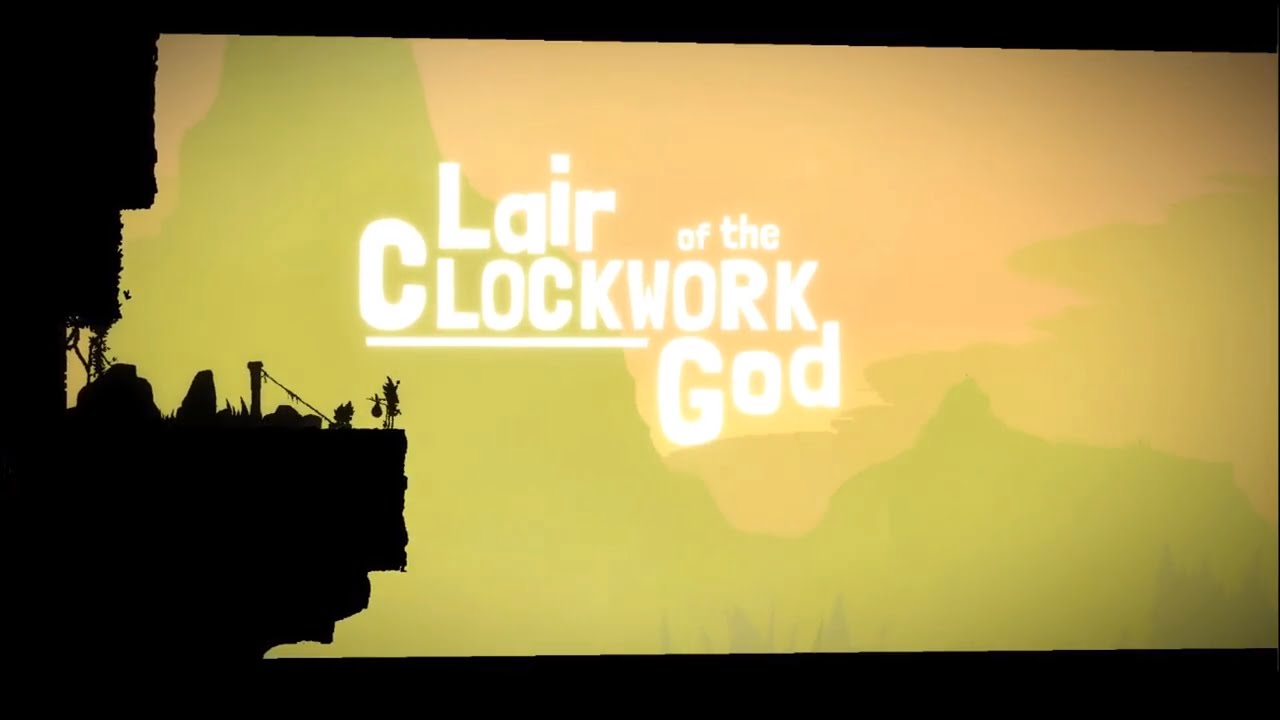 Dan Marshall, of Size Five Games, says adding accessibility features to Lair of the Clockwork God was "all pretty straightforward, easy work."
The year is 2020. Technology has never been more advanced. And yet, we live in a bizarre, regressive world where anti-vaxxers are on the rise, the UK is leaving the EU of its own volition, and the President of the United States yells at an autistic teenage girl for daring to suggest that his generation perhaps doesn't ruin the planet for future generations.
In the world of video games, one obvious symptom of this intellectual vacuum is the anti-accessibility crowd. From gatekeepers who want to preserve the rarity of their "achievements" to those who are simply incapable of human empathy, there are still people who don't believe video games need accessibility features. In 2020.
They're dead wrong, by the way. (And if you disagree with that, maybe don't read our website? We're big advocates of accessibility in games and we're frankly better off without you, thanks.)
Dan Marshall, of Size Five Games, spent a few hours this weekend adding accessibility features to upcoming game Lair of the Clockwork God. A sequel to Time Gentlemen, Please! and Ben There, Dan That!, Clockwork God is a mash-up of indie platformer and the series' classic point-and-click adventure mechanics. It's obviously a text-heavy game.
We spoke to Marshall via email, to ask about the process of making Lair of the Clockwork God more accessible, and why it's important.
"I have been useless at all this stuff," Dan concedes, "but the reality is it's always good to make sure the game can be enjoyed by as many people as possible. Getting a game out the door is hard, and I do think it's understandable when this kind of stuff hasn't been implemented, because that pre-launch to-do list is so incredibly long, and especially for smaller indies who have such astonishingly low resources."
"So for me, this kind of thing has always sadly fallen off the back burner," he continues. "This time around I'm in the fortunate position to have the cash and resources behind me to spend a little time thinking about and implementing a few minor changes, that make the game so much more enjoyable for so many people."
Added some accessibility options for #ClockworkGod's dialogue system. If there's anything else you think I should add, please let me know 🙂#indiedev #gameDev #screenshotSaturday pic.twitter.com/12Be4wwS7l

— Dan Marshall (@danthat) January 25, 2020
"Oddly enough, Lair of the Clockwork God's themes kind of deal with all this," Marshall explains. "By the nature of the beast, that it's written by and starring two straight white guys… I mean, there's obviously nothing we can do about that, so we've tried to be mindful every step of the way making sure the game is as inclusive elsewhere as possible."
"The script itself deals head-on with topics like the 'wokeness' of the indie scene, or getting older and feeling out of place with new trends and other peoples' needs… y'know in the game Ben's this kind of relic from the LucasArts era, and Dan's desperately keen to be part of this new vibrant indie movement he's heard so much about, so taking the steps to make the whole game as accessible as possible kind of goes hand-in-hand with all that."
So how easy has the process been, to add accessibility options to Lair of the Clockwork God?
"Astonishingly easy, to be honest. I spent about 4-5 hours total adding 9 core changes (including some that people had recommended over Twitter), and honestly," Marshall says, "it was all pretty straightforward, easy work, which is exactly what I need right now. In the scheme of things, that's probably less time than I spent choosing the colour of the options menu, so it's worth doing."
"And yeah, some of it was just unbelievably quick. Two lines of code and a new toggle added to the menu and it's in. So why not do it? There's obviously some bigger stuff that's likely to let's say, break everything, and I'll do my best to get them in before launch. Lesson learned for the next project is: it's just sensible to keep this stuff in mind the whole way through!"
For little more than an afternoon's work, Lair of the Clockwork God is now a far more accessible experience.
Clockwork God now includes options for a dyslexic-friendly font, and adjusting the size, colour, speed, and labelling of text to make it easier for everyone to follow. This might not seem like a big deal if you don't need it, but it will literally be the difference between someone being able to play the game or bouncing off it.
The year is 2020. Fictional Ben may be insistent that Lair of the Clockwork God's mechanics stay rooted in 1991, but just like his in-game counterpart, real-life Dan is making sure it's a modern video game, too.
---
Follow Thumbsticks on Twitter for the best video game stories. Got something you'd like to share with us? Our DMs are open.