10 best-looking games of 2015: Part 1
Here's our rundown of the ten prettiest games released from January to June in 2015.
Here's our rundown of the ten prettiest games released from January to June in 2015.
10. Bloodborne
From Software's Bloodborne is definitely a great-looking title, but is it pretty? Unless you're seriously macabre or dangerously into Lovecraftian tales, Bloodborne is probably more attractive in a purely objective sense: "Yes, I appreciate the level of detail that's gone into this… but I'm not sure I actually like looking at it, and in quite so much detail…"
9. Batman: Arkham Knight
Batman: Arkham Knight suffers from the same sort of subjective beauty issues as Bloodborne: It does look great and it's a remarkable technical achievement to have a game so large that looks that dynamic, but Gotham is sometimes just a bit too moody. The rain effects while you're tearing around in the Batmobile are ace, but would it kill them to have some nice weather in Gotham for once?
8. Alto's Adventure
Something a bit lighter in tone here, and a well-deserved inclusion in our 10 best-looking games of 2015 for an indie mobile game, nestled in amongst the AAA heavyweights. Alto's Adventure – the classiest endless runner you will ever see – is a simply stunning example of simple and understated beauty. More of this, please.
7. Dying Light
And now we're back to grim and nasty. Oh well, it was nice while it lasted. Dying Light takes the idea of Dead Island – a freshly-occurred zombipocalypse survival game set in a beautiful tropical resort – and spreads it over an island city, where it's clearly been going on for a while. Dying Light plays beautifully and looks stunningly beautiful too, until the sun goes down…
6. Life is Strange
Another slightly left-field inclusion in our 10 best-looking games of 2015 but it's well worth sixth place. It might not be top of most people's lists for technical achievement (and nobody's screaming about it running flawless 1080p at sixty frames-per-second) but it captures a world – and a confusing stage of life – in a considered and sensitive way. Life is Strange sucks you into the world, and its understated aesthetic is key in achieving this.
5. The Order: 1886
Let the flaming commence. Yes, The Order: 1886 is an astonishingly alluring thing to behold, but then so are the popular kids at high school. You know the type. You admire their external beauty from afar and find yourself in constant awe, until the day comes when the fates finally push you together, and you realise they're actually a vacuous airhead.
The external beauty is still there, but all of a sudden they don't feel as pretty anymore, now you've gotten to know them. They're tarnished, and so is The Order: 1886.
4. Project CARS
If you've released a AAA game about cars and it's not making our list of the 10 best-looking games of 2015, then you're doing something seriously wrong. The sorts of vehicles on offer in Project CARS are beautifully sculpted, they're magpie-shiny, and they're just so intrinsically appealing. Throw in some beautifully rendered vistas and you've got a perfect storm of true-to-life visuals.
3. Witcher 3: Wild Hunt
I had promised myself I wouldn't mention Geralt's dynamic beard growth. In itself the subject is a ludicrous indictment of the minutiae that the 'gaming' community will become hung up on, but give CD Projekt Red their dues: In an open world of that size and scale, if that's the sort of effort they're putting into facial hair? It's no wonder Witcher 3: Wild Hunt turned out so damn pretty.
2. Ori and the Blind Forest
Yes, they may have had a few issues with frame rates and glitches on release but even so, Ori and the Blind Forest is a remarkable thing. I haven't been so moved by the beauty of a game in a long time – never mind a 2D platformer – but Ori and the Blind Forest just proves that if you have a vision, and you execute it with loving care and affection, the results can be astounding.
1. GTA V (PC)
I desperately wanted to put Ori and the Blind Forest at number one in our list of the 10 best-looking games of 2015, but Rockstar Games had other ideas.
Grand Theft Auto V was already a pretty game on PS3/Xbox 360. Then it got some serious work done for PS4 and Xbox One. The PC version took an age to arrive, but when it did – combined with the ability to team it with ridiculously powerful hardware – the results are beyond words. Go and see GTA V running on PC Gamer's Large Pixel Collider and you'll see what I mean.
---
What do you think? Is there anything we might have missed? Let us know in the comments below, and join us again at the end of the year for the 10 best-looking games of 2015 (part 2).
Dan Marshall: It was 'astonishingly easy' to add accessibility options
Dan Marshall, of Size Five Games, says adding accessibility features to Lair of the Clockwork God was "all pretty straightforward, easy work."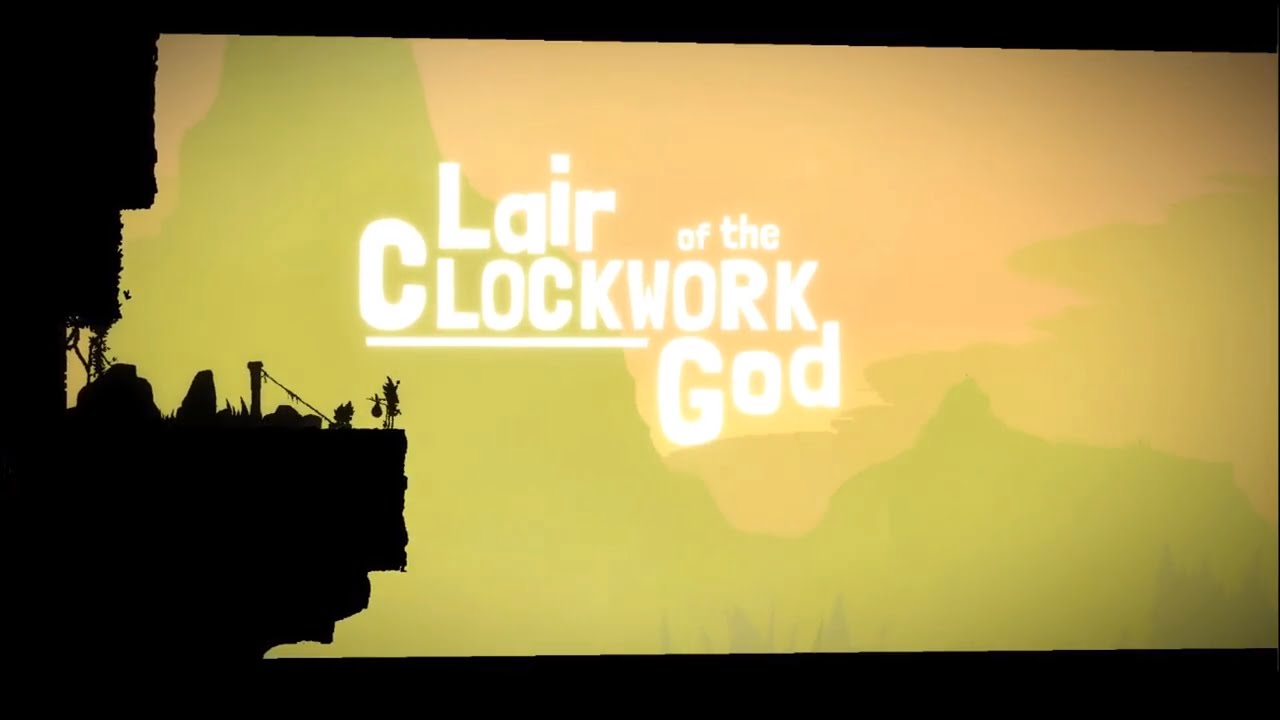 Dan Marshall, of Size Five Games, says adding accessibility features to Lair of the Clockwork God was "all pretty straightforward, easy work."
The year is 2020. Technology has never been more advanced. And yet, we live in a bizarre, regressive world where anti-vaxxers are on the rise, the UK is leaving the EU of its own volition, and the President of the United States yells at an autistic teenage girl for daring to suggest that his generation perhaps doesn't ruin the planet for future generations.
In the world of video games, one obvious symptom of this intellectual vacuum is the anti-accessibility crowd. From gatekeepers who want to preserve the rarity of their "achievements" to those who are simply incapable of human empathy, there are still people who don't believe video games need accessibility features. In 2020.
They're dead wrong, by the way. (And if you disagree with that, maybe don't read our website? We're big advocates of accessibility in games and we're frankly better off without you, thanks.)
Dan Marshall, of Size Five Games, spent a few hours this weekend adding accessibility features to upcoming game Lair of the Clockwork God. A sequel to Time Gentlemen, Please! and Ben There, Dan That!, Clockwork God is a mash-up of indie platformer and the series' classic point-and-click adventure mechanics. It's obviously a text-heavy game.
We spoke to Marshall via email, to ask about the process of making Lair of the Clockwork God more accessible, and why it's important.
"I have been useless at all this stuff," Dan concedes, "but the reality is it's always good to make sure the game can be enjoyed by as many people as possible. Getting a game out the door is hard, and I do think it's understandable when this kind of stuff hasn't been implemented, because that pre-launch to-do list is so incredibly long, and especially for smaller indies who have such astonishingly low resources."
"So for me, this kind of thing has always sadly fallen off the back burner," he continues. "This time around I'm in the fortunate position to have the cash and resources behind me to spend a little time thinking about and implementing a few minor changes, that make the game so much more enjoyable for so many people."
Added some accessibility options for #ClockworkGod's dialogue system. If there's anything else you think I should add, please let me know 🙂#indiedev #gameDev #screenshotSaturday pic.twitter.com/12Be4wwS7l

— Dan Marshall (@danthat) January 25, 2020
"Oddly enough, Lair of the Clockwork God's themes kind of deal with all this," Marshall explains. "By the nature of the beast, that it's written by and starring two straight white guys… I mean, there's obviously nothing we can do about that, so we've tried to be mindful every step of the way making sure the game is as inclusive elsewhere as possible."
"The script itself deals head-on with topics like the 'wokeness' of the indie scene, or getting older and feeling out of place with new trends and other peoples' needs… y'know in the game Ben's this kind of relic from the LucasArts era, and Dan's desperately keen to be part of this new vibrant indie movement he's heard so much about, so taking the steps to make the whole game as accessible as possible kind of goes hand-in-hand with all that."
So how easy has the process been, to add accessibility options to Lair of the Clockwork God?
"Astonishingly easy, to be honest. I spent about 4-5 hours total adding 9 core changes (including some that people had recommended over Twitter), and honestly," Marshall says, "it was all pretty straightforward, easy work, which is exactly what I need right now. In the scheme of things, that's probably less time than I spent choosing the colour of the options menu, so it's worth doing."
"And yeah, some of it was just unbelievably quick. Two lines of code and a new toggle added to the menu and it's in. So why not do it? There's obviously some bigger stuff that's likely to let's say, break everything, and I'll do my best to get them in before launch. Lesson learned for the next project is: it's just sensible to keep this stuff in mind the whole way through!"
For little more than an afternoon's work, Lair of the Clockwork God is now a far more accessible experience.
Clockwork God now includes options for a dyslexic-friendly font, and adjusting the size, colour, speed, and labelling of text to make it easier for everyone to follow. This might not seem like a big deal if you don't need it, but it will literally be the difference between someone being able to play the game or bouncing off it.
The year is 2020. Fictional Ben may be insistent that Lair of the Clockwork God's mechanics stay rooted in 1991, but just like his in-game counterpart, real-life Dan is making sure it's a modern video game, too.
---
Follow Thumbsticks on Twitter for the best video game stories. Got something you'd like to share with us? Our DMs are open.