The clever tricks behind Astro Bot Rescue Mission's success
Asobi Studio's Astro Bot Rescue Mission is one of the highlights of Sony's PlayStation VR platform.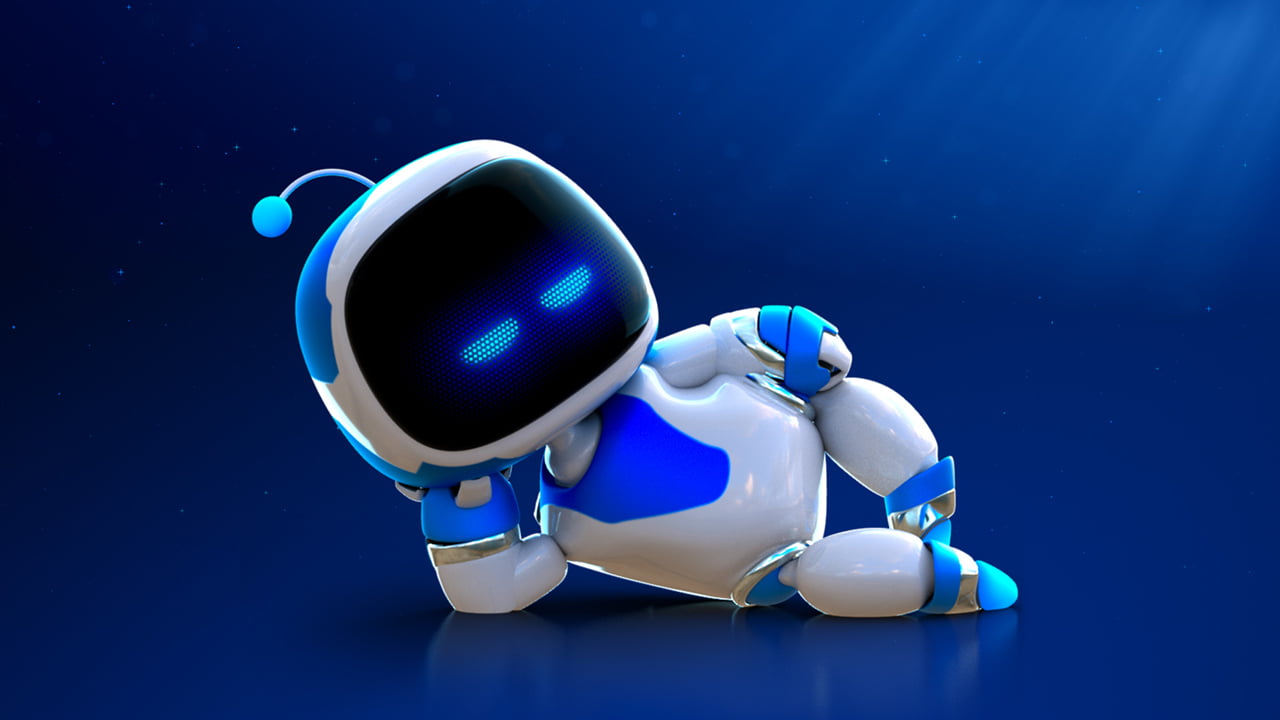 Asobi Studio's Astro Bot Rescue Mission is one of the highlights of Sony's PlayStation VR platform, and probably one of the most engaging examples of virtual reality gaming to date.
The character of Astro Bot made an (unnamed) debut in Robot Rescue, one of the seven mini-games included in The Playroom VR. The collection was one of the best PlayStation VR experiences at launch, and player reception was so positive to Robot Rescue that the go-ahead was given to develop a full sequel in late 2016.
In his GDC 19 talk, The Making of Astro Bot Rescue Mission: Reinventing Platformers for VR, Sony's Nicolas Doucet spoke about the some of the game's design tenets.
Doucet's talk covered all aspects of Astro Bot's development, including five ways the game uses space to create what he calls 'VR-ness'.
"Early on we realised that to establish the full potential of VR, you have to become the only way to operate the camera in the game," says Doucet. "So we decided to continue not using the right thumb stick, and instead decided to look for fun ways to use your body. And that became the VR-ness."
Aside from the self-proclaimed barbaric use of English, Doucet defines VR-ness an as ensemble of five gameplay facets that take advantage control and interaction within virtual spaces.
Perspective play
Perspective play, as Doucet terms it, is method of camera movement most unique to VR. Unsaddled by a traditional camera, a player can use their upper body to lean and look around objects. It has a speed and fidelity of movement that's hard to recreate in using traditional video games controls and cameras.
"It complements platforming really well," he says. "We've been using it at every opportunity in every level."
In one example, a trail of coins provides the player with a hint that something is hidden behind a platform. This hidden object can only been seen by physically moving towards the obstruction, and then peering behind it.
"You can also use it as a way to surprise the user," says Doucet. "You're not seeing anything, and then the moment you lean, you can see two enemies."
Vertical play
Creating a sense of scale and verticality is one of virtual reality's biggest tricks, and it was something Asobi Studio used throughout the game.
"We made really heavy use of verticality throughout the levels. You often drop down, really far, to large play areas down below. The change of height is really powerful and we use bumpers as an effective way of quickly switching from the bottom to the top," explains Doucet. "Then you can see gameplay from underneath. It is really dramatic to be able to control your character from this angle. At every opportunity we are looking for ways to verticalise the experience."
Controlling a character from beneath is a new experience for most players, so special consideration was given to the objects Astro interacts with, and the location of the player.
"Sometimes you can get your view obstructed, especially when you are viewing Astro from underneath," Doucet says. "So we developed platforms that you can see through, for example leaves, or glass material. Also platforms are always placed so that, according to your physical position, you can always catch a glimpse of your character."
Near play
Playing with distance is also effective, and helps to create different emotional relationships between the player and Astro.
"We took every chance to create moments where Astro was nose-to-nose with you. For example, using ledges that stick out very close to your face."
It one sequence – set underwater – the player can get so close to Astro that he can get stuck to your face. The aim is create an emotional connection.
Far play
The opposite is also true, and sometimes the game will deliberately create distance between the player and Astro.
"With far play we take Astro away from the player. These sections very much feel like a 2D platformer. With far play, platforming can become a little bit difficult," Doucet says. "Sometimes you might drop down the back of a level, so we reduced the gameplay to 2D and with these constraints it worked. You really don't notice the difference when you go from full 3D to 2D gameplay."
The distance between the two can also enhance the emotional connection.
"People told us they really felt worried when Astro was getting away from them because they felt powerless to help him," Doucet reveals. "We used that as an emotional trigger."
360 play
Creating gameplay that happens around the player also seems like an obvious choice, given the flexibility of a virtual space, but these moments should be used sparingly, says Doucet.
"We prototyped a lot of them but in the end there's only one left in the game. They do take advantage of VR fully, but they are physically quite demanding. It's really good, but it largely depends on how flexible the player's body is. It can become quite a tiresome experience. So we only kept one in the game.
The neck check
So how do you know if you are making a gameplay experience that takes full advantage of virtual reality? It's quite simple, says Doucet: You do a neck check.
"One way to know if a game is using VR-ness, is to watch peoples necks. If they are not moving enough it means that we need to adjust the level, or stretch the play field to create more of these moments. "
And to ensure that players didn't experience any discomfort while playing Astro Bot Rescue Mission, particular attention was payed to the distance between the player and Astro. An invisible leash runs at a length of 1.1 meters between the two, and once Astro reaches the limit limit of the leash, the camera begins to follow at a speed of one meter per second.
"It feels strange at first because there's no reference point, but over time in your brain you get this print of exactly where the invisible line is. And when you start moving, you know what to expect. The important part is to be consistent, so that distance and that speed will never change," Doucet explains.
Despite the intricate and complex levels in the game, it's also interesting to note that the player only ever moves on a fixed line.
"The levels are built to be twisting around you," Doucet says. "But at the end of a level if you ask somebody how they felt the level went, they would tell you that they have gone up and down, left and right. In fact, your body has only gone in a straight line."
The 20 most anticipated video games of 2020
We put together one of those lists again. This one's the 20 video games we're most looking forward to in 2020.
We put together one of those lists again. This one's the 20 video games we're most looking forward to in 2020.
There's a lot to look forward to in 2020. Well, in video games, at least. The rest of the world is a nightmarish hellscape of fire and fascists, but in the final run-in to the next generation of video game consoles, there are a lot of brilliant games just waiting to release.
Maybe it's because we're coming to the end of the current generation. Lots of developers who have targeted the current generation have a very limited window to get their games out – games that have been in development for a very long time, like Cyberpunk 2077 and the Final Fantasy VII Remake – before there's a risk of them being eclipsed by titles on the more powerful PlayStation 5 and Xbox Series X.
Whatever the reason, 2020 is shaping up to be a vintage year for video games. Here are the 20 games we're most looking forward to – 20 games, 2020, see what we did there? – laid out in alphabetical order. Just so the screeching loons can't bicker and argue about how we've "ranked" them. (It's not our first day. We know how the internet works.)
Update: This post has been amended to include updated release dates for games that have been delayed since it was first published.
Animal Crossing: New Horizons
Yes, the most recent trailer for Animal Crossing: New Horizons felt like a Tom Nook timeshare presentation, but anybody who says they're not excited for this slice of loveliness is lying to you. We're wondering if KK Slider will swap his guitar for a ukulele, for the full island vibe? We'll find out March 20, 2020.
Carrion
Carrion, the "reverse horror game" from Phobia Game Studio and Devolver Digital, is for anybody who ever wondered what The Thing would be like if the protagonist were the thing, and not Kurt Russell's MacReady. Messy is the answer to that query. Very, very messy.
Cyberpunk 2077
This is a game that's been in the works for so long, there always felt like a chance it might slip to the next generation of consoles. There's little doubt that Cyberpunk 2077 will look amazing on the PS5 and Xbox Series X, but we'll all get to experience the breathtaking Mr Reeves on April 16, 2020.
Update: Cyberpunk 2077 has been delayed to September 17, 2020.
Dreams
Dreams has been out in a limited form of early access for a little while now, and what people are making in it seems remarkable for a hobbyist, console tool. But Dreams launches proper on February 14, 2020 – happy Valentine's Day! – which is when the fun will really begin.
Dying Light 2
Dying Light 2, which is expected to launch in Q2 2020, has been rumbling around the events circuit for a few years now. Every year, we see more and more impressive demos of the worldbuilding and the game's Chris Avellone-powered branching narrative chops, but we're yet to actually get our hands on it.
Update: Delayed until… we don't actually know. Just delayed.
Fall Guys
Expected to launch sometime in 2020, Fall Guys was one of the unexpected stars of E3 2019. Developed by Mediatonic and published by Devolver Digital, it's a cross between the 100-person battle royale spectacle, silly physics games (like Gang Beasts and Human Fall Flat) and physical comedy game show Takeshi's Castle. What's not to love?
Final Fantasy VII Remake
The Final Fantasy VII Remake has been in development for an age, and when the game does release on March 3, 2020? We're still only going to get to play about a third (at most) of the original game's story. (Our bet is that the first "episode" will run until the assault on Shinra headquarters, and the subsequent escape from Midgar.) But it looks so flipping good, and our hands-on preview was one of the highlights of E3 2019.
Update: Delayed until April 10, 2020.
Ghost of Tsushima
Sony showed off four games at its last foray to E3 in 2018, in a confusing, venue-changing press conference. Two of those games, Insomniac's Spider-Man and Death Stranding, have since released, while The Last of Us Part II is slated for May 29, 2020. That leaves Sucker Punch's Ghost of Tsushima as the last remnant of PlayStation at E3. We still know precious little about the stealth game, but it's still expected to launch in 2020 before the PlayStation 5 hits in time for Christmas.
Half-Life: Alyx
One of the biggest shocks of 2019 was that Valve – the game developer who stopped making games to develop a big storefront, instead – is developing a third game in the Half-Life series, Half-Life: Alyx. It's not strictly Half-Life 3, nor is it entirely a Valve creation, as recently-acquired Firewatch developer Campo Santo has shelved In the Valley of the Gods to work on Alyx. And it's also a VR-exclusive, which has ruffled some feathers, but Valve is hoping that Half-Life: Alyx will be the killer app that has hitherto been missing, and brings a payday for its investment in VR technology.
Halo: Infinite
It seems wild that Halo: Infinite is the only next-generation title on this list of the most anticipated games of 2020, but that's simply a result of how few launch titles have been confirmed for the PlayStation 5 or the Xbox Series X. If we're being completely honest, we're not that excited for a new Halo, but it felt wrong not to include something from the next-gen.
Lair of the Clockwork God
Lair of the Clockwork God, from Size Five Games, is the third game in the Dan and Ben Adventure series, following on from the brilliant Time Gentlemen, Please and Ben There, Dan That. Ben is sticking with series' staple point-and-click gameplay, while Dan has decided the "real money" is in indie platformers. Lair of the Clockwork God mashes the two together in a brilliant character-swapping adventure.
Maneater
Maneater is a goofy, B-movie of a video game, where you play as a man-eating shark. It features open-world (ish) gameplay and RPG mechanics as you level up to become the biggest predator in the water. It won't be safe to go back in the water on May 22, 2020.
Microsoft Flight Simulator
Microsoft Flight Simulator was always one of the most deeply boring aspects of PC gaming. Why would you want to execute boring, realistic manoeuvres in the real world when you could be whizzing around space in an X-Wing, for instance? But the modern version, that combines cloud computing with high-resolution satellite imagery, really looks like something else.
The Last of Us Part II
The Last of Us Part II – along with Cyberpunk 2077 and the Final Fantasy VII Remake – is one of the big-ticket items of 2020. We don't need to sell this one to you. At all. Not even a little bit. We're equal parts excited and terrified to pick up Ellie's adventure on May 29, 2020.
Ori and the Will of the Wisps
Ori and the Will of the Wisps is the follow-up to 2015's indie darling, Ori and the Blind Forest, from developer Moon Studios and published by Xbox Game Studios. Simple, stylish, beautiful; expect more of the same on February 11, 2020.
Resident Evil 3 Remake
If you'd asked us a couple of years ago if we'd be excited for a remake of Resident Evil 3: Nemesis, we'd probably have shrugged. Said something noncommittal. Tried not to hurt Capcom's feelings with our lack of interest. But after the stellar Resident Evil 2 Remake in early 2019, we're expecting the Resident Evil 3 Remake to be similarly superb when it releases on April 3, 2020.
Spiritfarer
Spiritfarer, Thunderlotus' beautiful, poignant game about helping others into the afterlife was one of the stars of E3 2019. We played it and it is every bit as lovely as it looks. Rumours that we spent our entire time with the demo just hugging the cat are completely unfounded.
Streets of Rage 4
It's been almost 26 years since the last Streets of Rage game, Streets of Rage 3, released for the Sega Mega Drive/Genesis. At one point, we would've been happy with it being left in the past. But seeing the stellar work done by Dotemu and Lizard Cube on the remake of Wonder Boy: The Dragon's Trap, and the amazing glimpses of the art and style of Streets of Rage 4, this is a blast from the past we can't wait to play.
Wasteland 3
Speaking of blasts from the past, Wasteland 3 is scheduled for release on May 11, 2020. It's part of a wider revival of classic C-RPG series, including Torment, Pillars of Eternity and Baldur's Gate, but Wasteland's place in history – as the grandaddy of Fallout, among other things – can't be overlooked.
Watch Dogs Legion
Watch Dogs has been on a journey, hasn't it? From the po-faced Aiden Pierce to the neon giddiness of Marcus Holloway's San Francisco, it's facing another yo-yo in tone for Watch Dogs Legion, where Brexit has happened and the outcome for the UK is about as awful as we all expect. The real highlight, though? The ability to recruit any NPC in the game, with the right motivation. Yes, even Helen, the Antifa nana who stole our hearts at E3 2019.
Honourable Mentions
Here are a bunch of other games we're also looking forward to in 2020, but we had to be ruthless and keep it down to 20. (Otherwise, we could just list games for days.)
12 Minutes
Bleeding Edge
Boyfriend Dungeon
The Dark Pictures Anthology: Little Hope
Doom Eternal
Empire of Sin
Godfall
Gods and Monsters
Hollow Knight – Silksong
Kerbal Space Program 2
Little Nightmares 2
Marvel's Avengers
Murder by Numbers
Nioh 2
Oddworld: Soulstorm
One-Punch Man: A Hero Nobody Knows
Psychonauts 2
Sports Story
Super Meat Boy Forever
Twin Mirror
Vampire: The Masquerade – Bloodlines 2
Way to the Woods
Windjammers 2
Yakuza: Like a Dragon
Did we miss anything you're looking forward to? Then why not let us know – politely and calmly – on Twitter.