GDC 2015: The Art of Firewatch
Firewatch from Campo Santo created a stir from the moment it was revealed.
Firewatch from Campo Santo created a stir the moment it was revealed.
The striking launch poster, from the noted graphic designer Olly Moss, was enough to ensure widespread coverage prior to last year's GDC.
At GDC this week Jane Ng, who has previously worked at Double Fine and EA, spoke further about the artistic direction of the game.
"This poster was the key art for our game," says Ng. "We knew the story we wanted to tell. But visually speaking, this was all we had. This was the goal we set for ourselves. But this aesthetic didn't come out of nowhere, the look of the game had been brewing for a couple of months."
Firewatch is a narrative mystery set in Wyoming during the summer of 1989. The player plays the part of Henry, a National Forest fire lookout. The game is based around his relationship with the forest, and Delilah, his supervisor in another lookout tower with whom he communicates via radio.
Firewatch is a beautiful game, rich in colour and depth. For Ng the aim was to achieve realism through stylised graphics.
"The world of Firewatch is visually very stylised," she explains. "But for the world to be believable it has feel real. We really want the player to feel physically connected to Henry."
Using the example of Henry's forest cabin Ng detailed the efforts used to forge that connection.
"It important that, as Henry, the player feels like he could live in this cabin as a lookout and that the forest around him is a place where he can have real thoughts, real worries and a real relationship over the radio with Delilah. The art really needs to support this sense of realness, despite whatever stylization."
So how did that original poster image translate into a three-dimensional game? It began with the work of Moss says Ng. "His designs are great at communicating an idea while hitting the emotional tone of a subject."  
Another important element was the colour palette. "There are beautiful and bold colours here and they are in very distinct layers. Each layer adds to a feeling of depth and distance. Pretty perfect for a wilderness game," she explains.
Ng then demonstrated how this bold simplicity was extended to the shapes used for objects within the game.
"Much of the composition is made with flat-shapes with strong, distinctive silhouettes with abstract internal details."
Although this art style would translate easily to a 2D game, it was not so simple to transfer it into three dimensions. Ng turned to a dynamic solution to create the intended atmosphere.
"Since Firewatch takes place in the outdoors the biggest chunk of colour is actually determined by the sky. Sometimes it takes up half of the screen."
Ng and the team tried a few ways to make their own sky boxes but settled on using the Unity lighting extension, Marmoset Skyshop.
"The upside of having a dynamic solution for lighting is that if you build an information manager on top of it you can change your colours on the fly as the player moves around." she says.
The lighting is supplemented with the use of fog to create depth and distance. A variety of tools were used to achieve the effect Ng desired. These included Playmaker, SECTR, NGUI, Amplify and Skyshop.
"It's very tempting to write your own tools because you know what you want, and you know how you want it. But it takes a long time to make good usable tools," explains Ng. The cost of these tools was more than offset by the number of developer days saved and put to work on game play.
A colour script, aligned to key moments in the narrative, was also used to ensure consistency throughout the game.
"The colours are not just there to look beautiful. They really do drive the mood of the scene," says Ng. "Since Firewatch is a narrative game we were pretty clear on what mood we were trying to tailor for each story moment."
Colour is used to enhance the moment-to-moment mood of the game and be in harmony with the feelings experienced by the player as they progress.
"When the game is trying to introduce a mysterious, perhaps menacing, element you really want the mood of a scene to support that. You probably don't want that crazy parade, birthday party colour scheme when you're trying to be spooky."
Ng also revealed how narratively important elements in the environment have more texture detail. This is to help communicate their significance to the player.
"There are clear advantages to this style choice," she says. "It establishes a clear visual language, that any object with a certain level of texture detail is something that adds to your story, or is something to talk to Delilah about."
Ng concluded her talk with a message on taking advantage of your limits and turning them into strengths.
"Embrace your limitations. A lot art and process decisions we made in developing Firewatch are defined by the people and technology we have available to us. Knowing what your limitations are and working within them can be very empowering."
---
Should you play Firewatch? Read our review.
Dan Marshall: It was 'astonishingly easy' to add accessibility options
Dan Marshall, of Size Five Games, says adding accessibility features to Lair of the Clockwork God was "all pretty straightforward, easy work."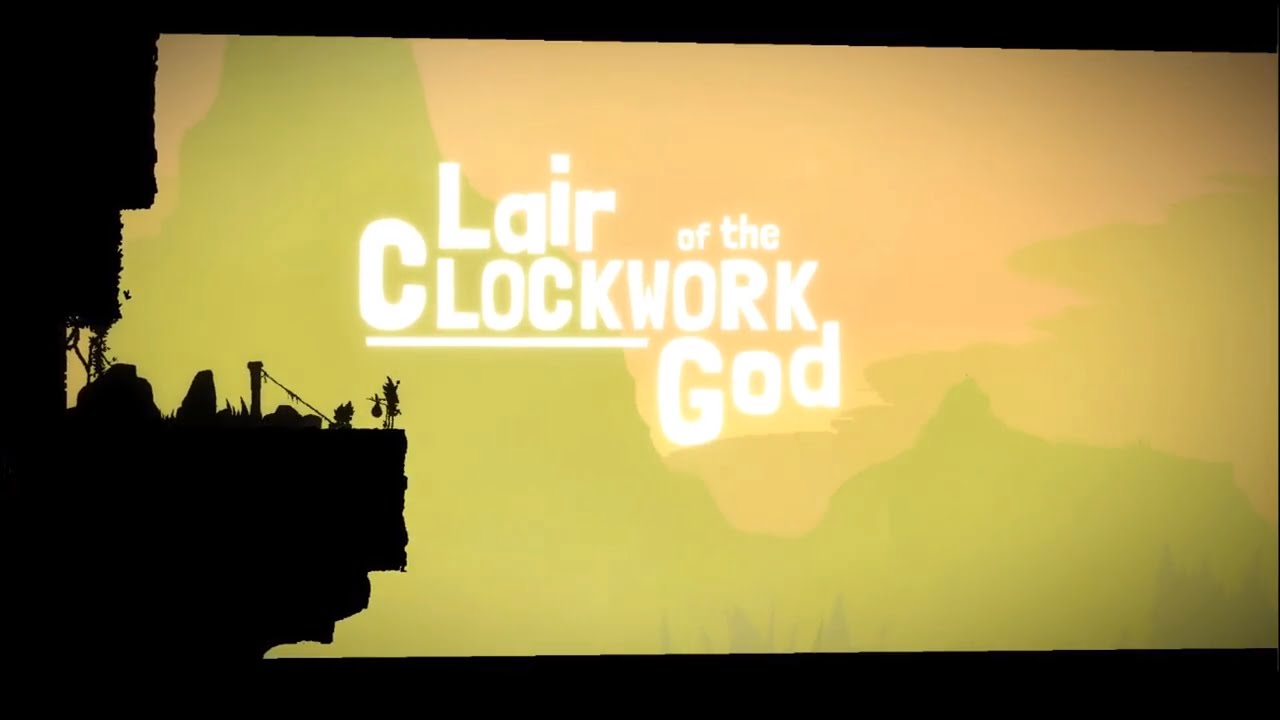 Dan Marshall, of Size Five Games, says adding accessibility features to Lair of the Clockwork God was "all pretty straightforward, easy work."
The year is 2020. Technology has never been more advanced. And yet, we live in a bizarre, regressive world where anti-vaxxers are on the rise, the UK is leaving the EU of its own volition, and the President of the United States yells at an autistic teenage girl for daring to suggest that his generation perhaps doesn't ruin the planet for future generations.
In the world of video games, one obvious symptom of this intellectual vacuum is the anti-accessibility crowd. From gatekeepers who want to preserve the rarity of their "achievements" to those who are simply incapable of human empathy, there are still people who don't believe video games need accessibility features. In 2020.
They're dead wrong, by the way. (And if you disagree with that, maybe don't read our website? We're big advocates of accessibility in games and we're frankly better off without you, thanks.)
Dan Marshall, of Size Five Games, spent a few hours this weekend adding accessibility features to upcoming game Lair of the Clockwork God. A sequel to Time Gentlemen, Please! and Ben There, Dan That!, Clockwork God is a mash-up of indie platformer and the series' classic point-and-click adventure mechanics. It's obviously a text-heavy game.
We spoke to Marshall via email, to ask about the process of making Lair of the Clockwork God more accessible, and why it's important.
"I have been useless at all this stuff," Dan concedes, "but the reality is it's always good to make sure the game can be enjoyed by as many people as possible. Getting a game out the door is hard, and I do think it's understandable when this kind of stuff hasn't been implemented, because that pre-launch to-do list is so incredibly long, and especially for smaller indies who have such astonishingly low resources."
"So for me, this kind of thing has always sadly fallen off the back burner," he continues. "This time around I'm in the fortunate position to have the cash and resources behind me to spend a little time thinking about and implementing a few minor changes, that make the game so much more enjoyable for so many people."
Added some accessibility options for #ClockworkGod's dialogue system. If there's anything else you think I should add, please let me know 🙂#indiedev #gameDev #screenshotSaturday pic.twitter.com/12Be4wwS7l

— Dan Marshall (@danthat) January 25, 2020
"Oddly enough, Lair of the Clockwork God's themes kind of deal with all this," Marshall explains. "By the nature of the beast, that it's written by and starring two straight white guys… I mean, there's obviously nothing we can do about that, so we've tried to be mindful every step of the way making sure the game is as inclusive elsewhere as possible."
"The script itself deals head-on with topics like the 'wokeness' of the indie scene, or getting older and feeling out of place with new trends and other peoples' needs… y'know in the game Ben's this kind of relic from the LucasArts era, and Dan's desperately keen to be part of this new vibrant indie movement he's heard so much about, so taking the steps to make the whole game as accessible as possible kind of goes hand-in-hand with all that."
So how easy has the process been, to add accessibility options to Lair of the Clockwork God?
"Astonishingly easy, to be honest. I spent about 4-5 hours total adding 9 core changes (including some that people had recommended over Twitter), and honestly," Marshall says, "it was all pretty straightforward, easy work, which is exactly what I need right now. In the scheme of things, that's probably less time than I spent choosing the colour of the options menu, so it's worth doing."
"And yeah, some of it was just unbelievably quick. Two lines of code and a new toggle added to the menu and it's in. So why not do it? There's obviously some bigger stuff that's likely to let's say, break everything, and I'll do my best to get them in before launch. Lesson learned for the next project is: it's just sensible to keep this stuff in mind the whole way through!"
For little more than an afternoon's work, Lair of the Clockwork God is now a far more accessible experience.
Clockwork God now includes options for a dyslexic-friendly font, and adjusting the size, colour, speed, and labelling of text to make it easier for everyone to follow. This might not seem like a big deal if you don't need it, but it will literally be the difference between someone being able to play the game or bouncing off it.
The year is 2020. Fictional Ben may be insistent that Lair of the Clockwork God's mechanics stay rooted in 1991, but just like his in-game counterpart, real-life Dan is making sure it's a modern video game, too.
---
Follow Thumbsticks on Twitter for the best video game stories. Got something you'd like to share with us? Our DMs are open.