Getting our hands dirty with Dirt Rally 2.0
Codemasters are taking Dirt Rally back to basics in the upcoming Dirt Rally 2.0. We got behind the wheel of the game, and heard from chief game designer, Ross Gowing.
Codemasters are taking Dirt Rally back to basics in the upcoming Dirt Rally 2.0. We got behind the wheel of the game, and heard from chief game designer, Ross Gowing.
Dirt Rally 2.0 is a simulation through and through. That much is immediately apparent as I heave my VW Golf Mk 2 away from the starting line in the demo build of Codemasters' new racing game.
Shorn of its predecessor's arcade-trappings, Dirt Rally 2.0 requires constant attention, with each corner providing the opportunity plough into a tree and lose precious time. Fortunately, each corner also provides an opportunity to master a turn and ease into a straight with panache and elegance. In these moments – before then next corner hurtles into view – you are allowed a brief rush of pride and satisfaction. It's this ebb and flow of anticipation, panic, and exhilaration, that makes Dirt Rally 2.0 a joy to play, even for a self-confessed rally newb like me.
At a preview event for Dirt Rally 2.0, Ross Gowing – who has taken over as chief game designer for the series – explained why the game is returning to basics.
"Now was the right time," he says. "Dirt Rally 2.0 has been in development since the end of Dirt 4. We've been prototyping things up, working on new ideas, and this was exactly the right time to bring that simulation feel back and focus on that."
No longer skewered by trying to balance arcade thrills and realism, Dirt Rally 2.0 includes a single handling model that informs the game's entire design, from the road surface up.
"The handling is the most important thing," Gowing explains. "We have the same largely the same handling and physics teams, who have taken a nuts-and-bolts approach to everything. We make sure everything is working how we want it to, and that everything is updated based on manufacturing data that we have. We have really worked on the tyre compounds, and how they interact with all the movements on different surfaces. We're actually giving tyre compound choice to the players for the first time, so there's a tactical consideration to make."
I'd go as far to say that the focus to simulation may actually be of help in terms of accessibility. The learning curve may be steep but this provides constant feedback, and once one skill or technique clicks it's a natural progression up through the gear into more advanced driving techniques.
The handling model is also developed in conjunction with the studio's work with three rally drivers; Ryan Champion, Oliver Solberg, and WRC competitor, Jon Armstrong. The development team use their stage times to help set the AI's difficulty levels.
"We evaluate them against each other to determine the percentage difference on any given route or car class. We then work back from that to figure out fastest AI times, and benchmark more average players," Gowing says.
Players are assisted by the voice of 2003 World Rally Championship winner, Phil Mills, who provides the in-game pace notes. To make these as accurate as possible Mills manufactures the notes through recce videos. He then works with Armstrong and the drivers' team to make any adjustments, and create an authentic vocal delivery. After a few attempts on the demo course, I can vouch for Mill's reassuringly calm delivery, and the accuracy and timing of his instructions.
The game's varied range of locations are also receiving care and attention, with surface degradation and atmospheric conditions all having an impact on how the game plays. Dirt Rally 2.0 will initially launch with six rally locations and eight World RX Championship locations, with more to come.
"Argentina is the really big one to get excited about. It's so challenging, and incredible to watch a professional drive round it," says Gowing. "In terms of Rally Cross Tracks, we are going to come out of the gate with eight official tracks, and then after that, we will hopefully add some more from the calendar."
Although the demo only featured a limited selection of cars – such as the VW Golf in which I proudly set a 10:42 time – the full game will feature 50 different vehicles. More cars and stages will be also be added to the game through post-release DLC.
"Car-wise, it's great to partner with World Rally Cross again and have access to all the teams and drivers there representing this season of the game," he says. "We have plans for the first six months after launch. We know what want to release after that, and then if players engage with that and tell us they want more, we will do even more after that."
Dirt Rally 2.0 will be released on Xbox One, PlayStation 4, and PC on February 26 2019. The Dirt Rally 2.0 Deluxe Edition will give players access the first two seasons of post-launch content, including three new locations, and five early vehicle unlocks.
Dan Marshall: It was 'astonishingly easy' to add accessibility options
Dan Marshall, of Size Five Games, says adding accessibility features to Lair of the Clockwork God was "all pretty straightforward, easy work."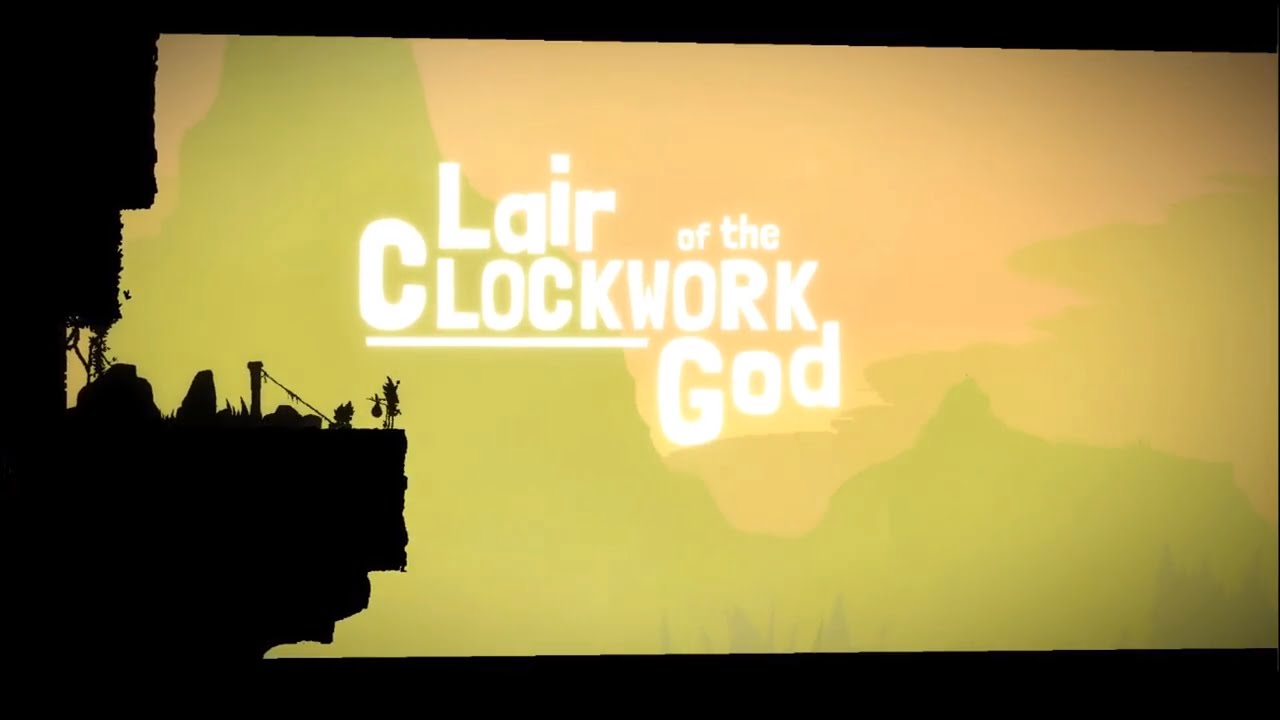 Dan Marshall, of Size Five Games, says adding accessibility features to Lair of the Clockwork God was "all pretty straightforward, easy work."
The year is 2020. Technology has never been more advanced. And yet, we live in a bizarre, regressive world where anti-vaxxers are on the rise, the UK is leaving the EU of its own volition, and the President of the United States yells at an autistic teenage girl for daring to suggest that his generation perhaps doesn't ruin the planet for future generations.
In the world of video games, one obvious symptom of this intellectual vacuum is the anti-accessibility crowd. From gatekeepers who want to preserve the rarity of their "achievements" to those who are simply incapable of human empathy, there are still people who don't believe video games need accessibility features. In 2020.
They're dead wrong, by the way. (And if you disagree with that, maybe don't read our website? We're big advocates of accessibility in games and we're frankly better off without you, thanks.)
Dan Marshall, of Size Five Games, spent a few hours this weekend adding accessibility features to upcoming game Lair of the Clockwork God. A sequel to Time Gentlemen, Please! and Ben There, Dan That!, Clockwork God is a mash-up of indie platformer and the series' classic point-and-click adventure mechanics. It's obviously a text-heavy game.
We spoke to Marshall via email, to ask about the process of making Lair of the Clockwork God more accessible, and why it's important.
"I have been useless at all this stuff," Dan concedes, "but the reality is it's always good to make sure the game can be enjoyed by as many people as possible. Getting a game out the door is hard, and I do think it's understandable when this kind of stuff hasn't been implemented, because that pre-launch to-do list is so incredibly long, and especially for smaller indies who have such astonishingly low resources."
"So for me, this kind of thing has always sadly fallen off the back burner," he continues. "This time around I'm in the fortunate position to have the cash and resources behind me to spend a little time thinking about and implementing a few minor changes, that make the game so much more enjoyable for so many people."
Added some accessibility options for #ClockworkGod's dialogue system. If there's anything else you think I should add, please let me know 🙂#indiedev #gameDev #screenshotSaturday pic.twitter.com/12Be4wwS7l

— Dan Marshall (@danthat) January 25, 2020
"Oddly enough, Lair of the Clockwork God's themes kind of deal with all this," Marshall explains. "By the nature of the beast, that it's written by and starring two straight white guys… I mean, there's obviously nothing we can do about that, so we've tried to be mindful every step of the way making sure the game is as inclusive elsewhere as possible."
"The script itself deals head-on with topics like the 'wokeness' of the indie scene, or getting older and feeling out of place with new trends and other peoples' needs… y'know in the game Ben's this kind of relic from the LucasArts era, and Dan's desperately keen to be part of this new vibrant indie movement he's heard so much about, so taking the steps to make the whole game as accessible as possible kind of goes hand-in-hand with all that."
So how easy has the process been, to add accessibility options to Lair of the Clockwork God?
"Astonishingly easy, to be honest. I spent about 4-5 hours total adding 9 core changes (including some that people had recommended over Twitter), and honestly," Marshall says, "it was all pretty straightforward, easy work, which is exactly what I need right now. In the scheme of things, that's probably less time than I spent choosing the colour of the options menu, so it's worth doing."
"And yeah, some of it was just unbelievably quick. Two lines of code and a new toggle added to the menu and it's in. So why not do it? There's obviously some bigger stuff that's likely to let's say, break everything, and I'll do my best to get them in before launch. Lesson learned for the next project is: it's just sensible to keep this stuff in mind the whole way through!"
For little more than an afternoon's work, Lair of the Clockwork God is now a far more accessible experience.
Clockwork God now includes options for a dyslexic-friendly font, and adjusting the size, colour, speed, and labelling of text to make it easier for everyone to follow. This might not seem like a big deal if you don't need it, but it will literally be the difference between someone being able to play the game or bouncing off it.
The year is 2020. Fictional Ben may be insistent that Lair of the Clockwork God's mechanics stay rooted in 1991, but just like his in-game counterpart, real-life Dan is making sure it's a modern video game, too.
---
Follow Thumbsticks on Twitter for the best video game stories. Got something you'd like to share with us? Our DMs are open.