Hands-on with Kingdom Hearts III at E3 2018
We played Kingdom Hearts III at E3 2018, and have thoughts on how it's shaping up, now that the release date is finalised.
We played Kingdom Hearts III at E3 2018, and have thoughts on how it's shaping up, now that the release date is finalised.
While we waited for the demo station to open up for our Kingdom Hearts III appointment, we make idle chit-chat with the Square Enix chap manning the battlements, keeping the hordes at bay with nothing more than a clipboard and a polite word.
"Are you guys excited for this?" He asks, beaming about the game he gets to work on, a game he tells us he's been playing a lot in the office and clearly loves.
But we're the press. We're not supposed to be excited. We're supposed to report with an objective eye. We nimbly evade the question.
"To be honest, we half-believed it wasn't ever going to be released. This is the first time we've genuinely been confident it's coming out in–" We pause. Not for effect, but because we genuinely can't remember. "How long has it been since the game was first shown now?"
"Erm, 2013, I think," says the booth rep, bashfully, and half under his breath. "We don't really like to talk about it."
An Xbox One X demo unit opens up, and the chap from the Official UK PlayStation magazine we've been chatting with while we wait lets us take it, for obvious reasons.
It's instantly quite disconcerting to be playing a Kingdom Hearts game on an Xbox controller. That feeling, of being all at sea, of trying to remember which flavour of 'X' button we're dealing with to follow the on-screen control prompts? It feels worse, somehow. We're acutely aware that Kingdom Hearts III doesn't belong on this controller, but it quickly passes.
There were two demo levels on offer: ancient Greece, from Disney's 1997 Hercules movie, a realm we've seen in Kingdom Hearts in the past; and Andy's bedroom from Toy Story. We naturally plump for the new option, one of the additions to Kingdom Hearts III which – along with the Monsters Inc. and, from this week's latest trailer, Ratatouille – the fans are most excited for and eager to play.
We skip the exposition because time is limited, and besides, unless you've built yourself one of those crazy red string detective walls and have been revising your Kingdom Hearts history for 2.8 (HD Final Chapter Prologue) hours a night, nobody has any idea what's going on. The heartless are bad, they invade Disney realms, then Sora, Goofy and Donald show up – in this case, looking a bit Lego-ish – to both defend the denizens of Disney's world, and conscript them into the battle against evil. Mickey Mouse is some sort of war hero general. The voice acting is decent enough, but we're almost entirely sure it's not Tom Hanks and company that have been in the recording booth for this one.
And now depending on your inclination, this may come as very good, or very disappointing news: Literally nothing has changed for Kingdom Hearts III, at least, in the demo slice we played.
Yes, the graphics are beautiful and it's the prettiest the game has ever looked – especially the grass and other environmental elements of Andy's street – but it's still the same mix of clashing colours and bouncy animation we're used to. There are also some tweaks and refinements to the UI and combat, but generally speaking, it plays exactly the same as any other Kingdom Hearts game, too. Later, we move to a toy store and get into a mech-to-mech battle, which is a slight change of pace, but vehicular sections in Kingdom Hearts III are nothing new, either.
We beat to death some pink mechs – who look a bit like D.Va from Overwatch – and the demo abruptly ends. There's an opportunity to take a photo with a life-size keyblade prop, but we're probably a little too old for that. Everyone else seems to be loving it.
There's absolutely an argument that if it isn't broken, you shouldn't try and fix it, and you can't blame Square Enix for incrementally refining rather than reworking or re-imagining Kingdom Hearts III. It's also fair to say that there may be more surprised to come, later on in the game, but the demo we played was the very definition of familiarity.
There is a feeling we're trying to suppress, that this is just another iterative improvement, like squeezing a few more miles per gallon out of an engine, or say, adding the latest player rosters to FIFA or Madden. We appreciate that there are far more moving parts to Kingdom Hearts III than something like FIFA or Call of Duty, and working with all of the Disney teams to get the licensing and likenesses and writing and storylines just right must be a headache.
But at the end of the day, a little part of us can't help but wonder: what took them so long?
---
More from Thumbsticks
Dan Marshall: It was 'astonishingly easy' to add accessibility options
Dan Marshall, of Size Five Games, says adding accessibility features to Lair of the Clockwork God was "all pretty straightforward, easy work."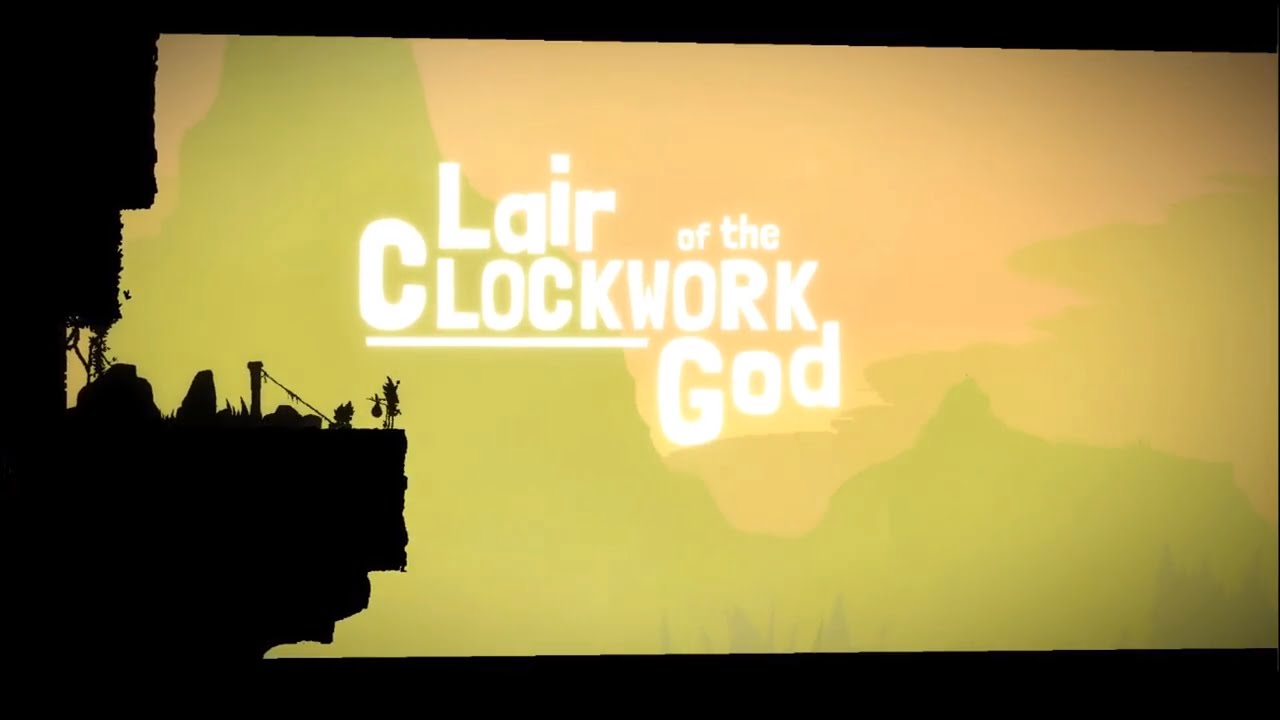 Dan Marshall, of Size Five Games, says adding accessibility features to Lair of the Clockwork God was "all pretty straightforward, easy work."
The year is 2020. Technology has never been more advanced. And yet, we live in a bizarre, regressive world where anti-vaxxers are on the rise, the UK is leaving the EU of its own volition, and the President of the United States yells at an autistic teenage girl for daring to suggest that his generation perhaps doesn't ruin the planet for future generations.
In the world of video games, one obvious symptom of this intellectual vacuum is the anti-accessibility crowd. From gatekeepers who want to preserve the rarity of their "achievements" to those who are simply incapable of human empathy, there are still people who don't believe video games need accessibility features. In 2020.
They're dead wrong, by the way. (And if you disagree with that, maybe don't read our website? We're big advocates of accessibility in games and we're frankly better off without you, thanks.)
Dan Marshall, of Size Five Games, spent a few hours this weekend adding accessibility features to upcoming game Lair of the Clockwork God. A sequel to Time Gentlemen, Please! and Ben There, Dan That!, Clockwork God is a mash-up of indie platformer and the series' classic point-and-click adventure mechanics. It's obviously a text-heavy game.
We spoke to Marshall via email, to ask about the process of making Lair of the Clockwork God more accessible, and why it's important.
"I have been useless at all this stuff," Dan concedes, "but the reality is it's always good to make sure the game can be enjoyed by as many people as possible. Getting a game out the door is hard, and I do think it's understandable when this kind of stuff hasn't been implemented, because that pre-launch to-do list is so incredibly long, and especially for smaller indies who have such astonishingly low resources."
"So for me, this kind of thing has always sadly fallen off the back burner," he continues. "This time around I'm in the fortunate position to have the cash and resources behind me to spend a little time thinking about and implementing a few minor changes, that make the game so much more enjoyable for so many people."
Added some accessibility options for #ClockworkGod's dialogue system. If there's anything else you think I should add, please let me know 🙂#indiedev #gameDev #screenshotSaturday pic.twitter.com/12Be4wwS7l

— Dan Marshall (@danthat) January 25, 2020
"Oddly enough, Lair of the Clockwork God's themes kind of deal with all this," Marshall explains. "By the nature of the beast, that it's written by and starring two straight white guys… I mean, there's obviously nothing we can do about that, so we've tried to be mindful every step of the way making sure the game is as inclusive elsewhere as possible."
"The script itself deals head-on with topics like the 'wokeness' of the indie scene, or getting older and feeling out of place with new trends and other peoples' needs… y'know in the game Ben's this kind of relic from the LucasArts era, and Dan's desperately keen to be part of this new vibrant indie movement he's heard so much about, so taking the steps to make the whole game as accessible as possible kind of goes hand-in-hand with all that."
So how easy has the process been, to add accessibility options to Lair of the Clockwork God?
"Astonishingly easy, to be honest. I spent about 4-5 hours total adding 9 core changes (including some that people had recommended over Twitter), and honestly," Marshall says, "it was all pretty straightforward, easy work, which is exactly what I need right now. In the scheme of things, that's probably less time than I spent choosing the colour of the options menu, so it's worth doing."
"And yeah, some of it was just unbelievably quick. Two lines of code and a new toggle added to the menu and it's in. So why not do it? There's obviously some bigger stuff that's likely to let's say, break everything, and I'll do my best to get them in before launch. Lesson learned for the next project is: it's just sensible to keep this stuff in mind the whole way through!"
For little more than an afternoon's work, Lair of the Clockwork God is now a far more accessible experience.
Clockwork God now includes options for a dyslexic-friendly font, and adjusting the size, colour, speed, and labelling of text to make it easier for everyone to follow. This might not seem like a big deal if you don't need it, but it will literally be the difference between someone being able to play the game or bouncing off it.
The year is 2020. Fictional Ben may be insistent that Lair of the Clockwork God's mechanics stay rooted in 1991, but just like his in-game counterpart, real-life Dan is making sure it's a modern video game, too.
---
Follow Thumbsticks on Twitter for the best video game stories. Got something you'd like to share with us? Our DMs are open.