Spec Ops: The Line – an Apocalypse Now game in all but name
At first, a videogame based on Francis Ford Coppola's iconic Vietnam war film Apocalypse Now seems like a good idea.
At first, a video game based on Francis Ford Coppola's iconic Vietnam war film Apocalypse Now seems like a good idea.
How could it not? A game that explores the horrors of war in an exotic environment, to a backdrop of psychedelic rock music sounds brilliant. Now that premise could potentially be realised, with Francis Ford Coppola giving his support for an official video game based on his 1979 film.
Except, a video game that explores the horrors of war in an exotic environment, to a backdrop of psychedelic rock music, already exists. What's more, it shares the same literary source of Joseph Conrad's novella Heart of Darkness. That game is 2012's Spec Ops: The Line, Yager Development's reboot of the long dormant Spec Ops series.
Spec Ops: The Line succeeds in the same way as Apocalypse Now whereby they utilise Heart of Darkness as the underlying driving narrative. In both adaptations an American Colonel has gone AWOL and it is up to the protagonist to find them, creating their own superficial narrative to enable them the freedom to tell their own story in a way that makes effective use of their respective medium.
Neither media pieces set out to retell the exact same story created by Conrad, but both are clearly adaptations of his eminent work. They're also all products of their time. Conrad wrote about the implications of imperialism and racism, questioning the difference between the "civilised" and savages. Coppola – whilst not alone – showed the foibles of America's presence in a foreign land it didn't understand and the disastrous effect it was having on its own troops. Yager, having observed the calamitous military operations by Western forces in the Middle East, took this to the heart of its overarching narrative. Captain Walker and Delta Force spend their time in Dubai trying to find Colonel Konrad (a nod to Joseph Conrad and Colonel Kurtz), but their actual orders were to help rescue survivors after Dubai is devastated by the largest recorded sandstorm.
Spec Ops worked because it never forgot that it was a video game, and used the very language of video games – specifically that of the modern military shooter – as a form of critique. During the late 2000s modern military shooters were very popular, but by the early 2010s their popularity was starting to wane – in part due to oversaturation – and Spec Ops arrived at the opportune time to comment upon this genre of video game whilst still, just, remaining relevant.
The concept of choice was also played with – an element that video games benefit from over other mediums – whereby players were given the illusion of choice. These choices at times could be between the moral and the practical, but soon became choosing between either bad or worse; there was no such thing as a good choice.
Having the falsehood of choice reflects Walkers declining mental stability and his grasp upon the reality of his situation. The more the horrors of conflict dig away at him the less concerned he is about his real reason for being in Dubai. Konrad becomes his, and therefore the players, sole focus. No longer considering the implications of his actions, shooting at anything that moves, yet still thinking he could become something he's not; a hero.
If Captain Walker wasn't a hero, then the player certainly wasn't either, which the game took great glee out of berating the player for during increasingly unhinged loading screens as the game moved along. Ultimately the game questions why the player is even playing the game in the first place, stating that none of what had taken place would have done so if they had just stopped.
The proposed Apocalypse Now video game – which has already been funded on Kickstarter – is in a different position to Spec Ops: The Line and even the original Apocalypse Now in that it will have to more closely resemble and therefore align itself to its namesake. It won't be able to stray too far from the scenes depicted in the film and will have to think of ways in which to appropriately implement them with interactive mechanics. Of course, this is the situation faced by every film to video game adaptation, and it isn't the first time a Coppola film has been adapted into to video game. Coppola previously expressed his anger when Paramount allowed EA to produce an adaptation of his 1972 film The Godfather (itself an adaptation) back in 2005. Unhappy that he has not been "asked if [he] thought it was a good idea" and adding that he believed the characters had been misused.
This time, however, Coppola is actually involved, albeit minimally, but the fact that Coppola is involved in trying to make a video game adaptation a reality gives it added credibility. The man himself is quoted as saying, "I've been watching video games grow into a meaningful way to tell stories, and I'm excited to explore the possibilities for Apocalypse Now for a new platform and a new generation".
Furthermore, the team actually creating the game includes designers, directors, writers, and producers from games including; Fallout: New Vegas, Pillars of Eternity, The Witcher, Neverwinter Nights 2, Wasteland 2, Everquest, Star Wars Galaxies and more. This suggests the game is in some very capable hands, although that does not guarantee the game will be good. In the meantime, it still needs to reach its funding goal of $900,000; simultaneously not nearly enough for a game of this magnitude, yet almost too high for comfortable crowdfunding, given the recent difficulties that have arisen from crowdfunded video games.
To their credit, Executive Producer Lawrence Liberty states in the Kickstarter video that they're "not making a shooter, [they're] making a survival horror experience".  Given how the narrative of Apocalypse Now unfolds it makes sense to not to try and arbitrarily turn it into a shooter. Spec Ops: The Line worked as a shooter because it has always been a shooter, and its carefully created narrative was appropriately implemented with the gameplay. Turning Apocalypse Now into a survival horror game actually makes sense, given the uncertainty that grows as Captain Willard nears Colonel Kurtz. Plus, the instability of Willard's mental state, like that of Captain Walker, can be utilised to create added tension for the player.
The general reaction to the announcement of an Apocalypse Now video game has been mixed as there will always be hesitation when it comes to film adaptations. Then, those who are aware of the existence of Spec Ops: The Line have understandably questioned the necessity of its existence, as in many ways an Apocalypse Now video game already exists. Yet with the expertise involved in the game's development, cooperation from American Zoetrope (the film's production company now owned by Roman and Sofia Coppola) and freedom from a large publisher gives the game the freedom it needs to try and create something unique and intriguing.
If it does fall through, at least we'll still have Spec Ops: The Line; and the film hasn't gone anywhere either.
Dan Marshall: It was 'astonishingly easy' to add accessibility options
Dan Marshall, of Size Five Games, says adding accessibility features to Lair of the Clockwork God was "all pretty straightforward, easy work."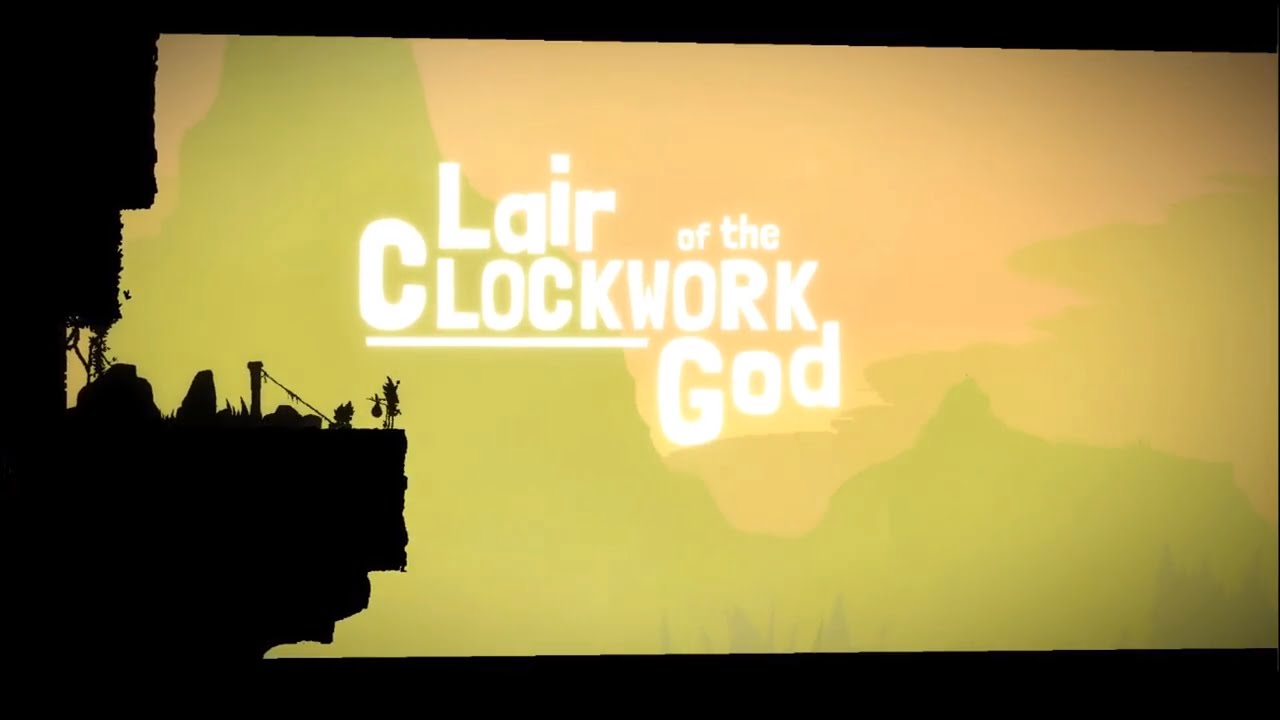 Dan Marshall, of Size Five Games, says adding accessibility features to Lair of the Clockwork God was "all pretty straightforward, easy work."
The year is 2020. Technology has never been more advanced. And yet, we live in a bizarre, regressive world where anti-vaxxers are on the rise, the UK is leaving the EU of its own volition, and the President of the United States yells at an autistic teenage girl for daring to suggest that his generation perhaps doesn't ruin the planet for future generations.
In the world of video games, one obvious symptom of this intellectual vacuum is the anti-accessibility crowd. From gatekeepers who want to preserve the rarity of their "achievements" to those who are simply incapable of human empathy, there are still people who don't believe video games need accessibility features. In 2020.
They're dead wrong, by the way. (And if you disagree with that, maybe don't read our website? We're big advocates of accessibility in games and we're frankly better off without you, thanks.)
Dan Marshall, of Size Five Games, spent a few hours this weekend adding accessibility features to upcoming game Lair of the Clockwork God. A sequel to Time Gentlemen, Please! and Ben There, Dan That!, Clockwork God is a mash-up of indie platformer and the series' classic point-and-click adventure mechanics. It's obviously a text-heavy game.
We spoke to Marshall via email, to ask about the process of making Lair of the Clockwork God more accessible, and why it's important.
"I have been useless at all this stuff," Dan concedes, "but the reality is it's always good to make sure the game can be enjoyed by as many people as possible. Getting a game out the door is hard, and I do think it's understandable when this kind of stuff hasn't been implemented, because that pre-launch to-do list is so incredibly long, and especially for smaller indies who have such astonishingly low resources."
"So for me, this kind of thing has always sadly fallen off the back burner," he continues. "This time around I'm in the fortunate position to have the cash and resources behind me to spend a little time thinking about and implementing a few minor changes, that make the game so much more enjoyable for so many people."
Added some accessibility options for #ClockworkGod's dialogue system. If there's anything else you think I should add, please let me know 🙂#indiedev #gameDev #screenshotSaturday pic.twitter.com/12Be4wwS7l

— Dan Marshall (@danthat) January 25, 2020
"Oddly enough, Lair of the Clockwork God's themes kind of deal with all this," Marshall explains. "By the nature of the beast, that it's written by and starring two straight white guys… I mean, there's obviously nothing we can do about that, so we've tried to be mindful every step of the way making sure the game is as inclusive elsewhere as possible."
"The script itself deals head-on with topics like the 'wokeness' of the indie scene, or getting older and feeling out of place with new trends and other peoples' needs… y'know in the game Ben's this kind of relic from the LucasArts era, and Dan's desperately keen to be part of this new vibrant indie movement he's heard so much about, so taking the steps to make the whole game as accessible as possible kind of goes hand-in-hand with all that."
So how easy has the process been, to add accessibility options to Lair of the Clockwork God?
"Astonishingly easy, to be honest. I spent about 4-5 hours total adding 9 core changes (including some that people had recommended over Twitter), and honestly," Marshall says, "it was all pretty straightforward, easy work, which is exactly what I need right now. In the scheme of things, that's probably less time than I spent choosing the colour of the options menu, so it's worth doing."
"And yeah, some of it was just unbelievably quick. Two lines of code and a new toggle added to the menu and it's in. So why not do it? There's obviously some bigger stuff that's likely to let's say, break everything, and I'll do my best to get them in before launch. Lesson learned for the next project is: it's just sensible to keep this stuff in mind the whole way through!"
For little more than an afternoon's work, Lair of the Clockwork God is now a far more accessible experience.
Clockwork God now includes options for a dyslexic-friendly font, and adjusting the size, colour, speed, and labelling of text to make it easier for everyone to follow. This might not seem like a big deal if you don't need it, but it will literally be the difference between someone being able to play the game or bouncing off it.
The year is 2020. Fictional Ben may be insistent that Lair of the Clockwork God's mechanics stay rooted in 1991, but just like his in-game counterpart, real-life Dan is making sure it's a modern video game, too.
---
Follow Thumbsticks on Twitter for the best video game stories. Got something you'd like to share with us? Our DMs are open.