The Outer Worlds: Review round-up
Is Obsidian's new sci-fi RPG out of this world or stuck on the launchpad? We round up the best reviews and scores for The Outer Worlds.
Is Obsidian's new sci-fi RPG out of this world or stuck on the launchpad? We round up the best reviews and scores for The Outer Worlds.
The Outer Worlds is the ambitious new space-faring RPG from Fallout: New Vegas developer, Obsidian Entertainment. The game might not be the expansive, open-world adventure that some were expecting, but it's varied, colourful, and brimming with character.
Broadly speaking the critical response is positive, with the game's satirical edge, combat, and mission variety all receiving plaudits. So grab your blaster and take a trip through our pick of the game's reviews.
The Outer Worlds – Review round-up
PC Gamer
"There's a category of games I think of as Saturday morning cartoon games. They lack depth, but they are fluffy and easy to enjoy. As I look back on some screenshots as Pippin laser blasts a poor marauder into a pile of dust, I realise that's what The Outer Worlds is to me. If you meet it on those terms, I think you'll enjoy it."
79/100 – Review by Tom Senior
Eurogamer
"There's a slight claustrophobia to The Outer Worlds, for all its searing skyboxes and neon-striped roads winding in amongst hills of alien flora. There are too many ways of beating each quest per square metre. You'll discover key props or half-complete undiscovered quests in passing, and the different routes and means of reaching each waypoint are seldom far apart. You seldom have to really think about what you're doing, or exercise much curiosity about either the environments or the people that live within them – everything just sort of falls into place under your feet."
Not scored – Review by Edwin Evans-Thirlwell
Polygon
"Obsidian has pulled off the delicate task of creating an RPG that feels big while still keeping control of the overall scope of the game itself. There is a galaxy map, but this isn't No Man's Sky, with the freedom to completely explore every sprawling world if I choose to. Each planet consists of relatively small zones, so I'm able to focus on my current quest without becoming overwhelmed.
"These areas are always small enough that I never lose track of the story or my immediate goals, but complex enough that new seeds are constantly being planted for the next area and quest. The Outer Worlds is expansive when it needs to be, but never falls into the trap of believing that bigger is always better."
Recommended – Review by Cass Marshall
Kotaku
"The game isn't quite bug free—my game had a hard time whenever I visited the abandoned, monster infested town of Cascadia, with texture pop-in and longer loading times, and for some reason it believed that one of my companions was dead, making it impossible to finish their personal quest (and snagging me a deadpan explanation that they didn't survive at the end of the game). Neither of these issues were exactly game-breaking for me, and my playthrough didn't suffer for them. This is the Obsidian game that people have been begging for: one with polish."
Not scored – Review by Gita Jackson
USGamer
"The Outer Worlds cast has that Sci-Fi Channel feeling I've enjoyed in shows like Stargate SG-1 and Firefly. I don't know if they're as entirely memorable as the characters in Mass Effect, but they're fun to be around and get to know. Ellie, a former doctor who prefers more daredevil antics to the medical practice, and SAM, a cleaning robot repurposed as a soldier, are probably the characters that best reflect the tone of the game. They're outlandish, fitting in with satire of most of The Outer Worlds."
4/5 – Review by Mike Williams
IGN
"The first-person-only combat is definitely more on the Fallout side of the spectrum, but it distinguishes itself with a faster pace and more emphasis on precision aim. Where Fallout's VATS does the work of targeting an enemy's weak point for you, The Outer Worlds' tightly limited time-slowing ability rewards your good aim. Score a headshot and you'll blind an enemy; target their legs to slow them; hit them in the arms to reduce their attacks; target them dead-center with a sniper rifle to go for an execution."
8.5 – Review by Dan Stapleton
Destructoid
"The absolute highlight of The Outer Worlds though has to be the companion system. It's no bullshit, shucking any sort of unfun micromanagement or restrictions. Once you meet a companion you can always quest with them anywhere, and they'll constantly chime in with their opinion on the task at hand or open up new quests/avenues of play. They passively buff your skills and carrying capacity by just existing, and while the AI is decent by default, you can customize their basic strategy through menu options."
9/10 – Review by Chris Carter
Other reviews
Attack of the Fanboy – 4/5
Critical Hit – 8.0
GamesRadar – 4/5
Twinfinite – 4/5
VGC – 4/5
---
Title: The Outer Worlds
Developer: Obsidian Entertainment
Publisher: Private Division
Release date: October 25, 2019
Platform: PC, PlayStation 4, Xbox One. Nintendo Switch release date to be confirmed
---
Visit our new releases section for more on this week's new video games.
Dan Marshall: It was 'astonishingly easy' to add accessibility options
Dan Marshall, of Size Five Games, says adding accessibility features to Lair of the Clockwork God was "all pretty straightforward, easy work."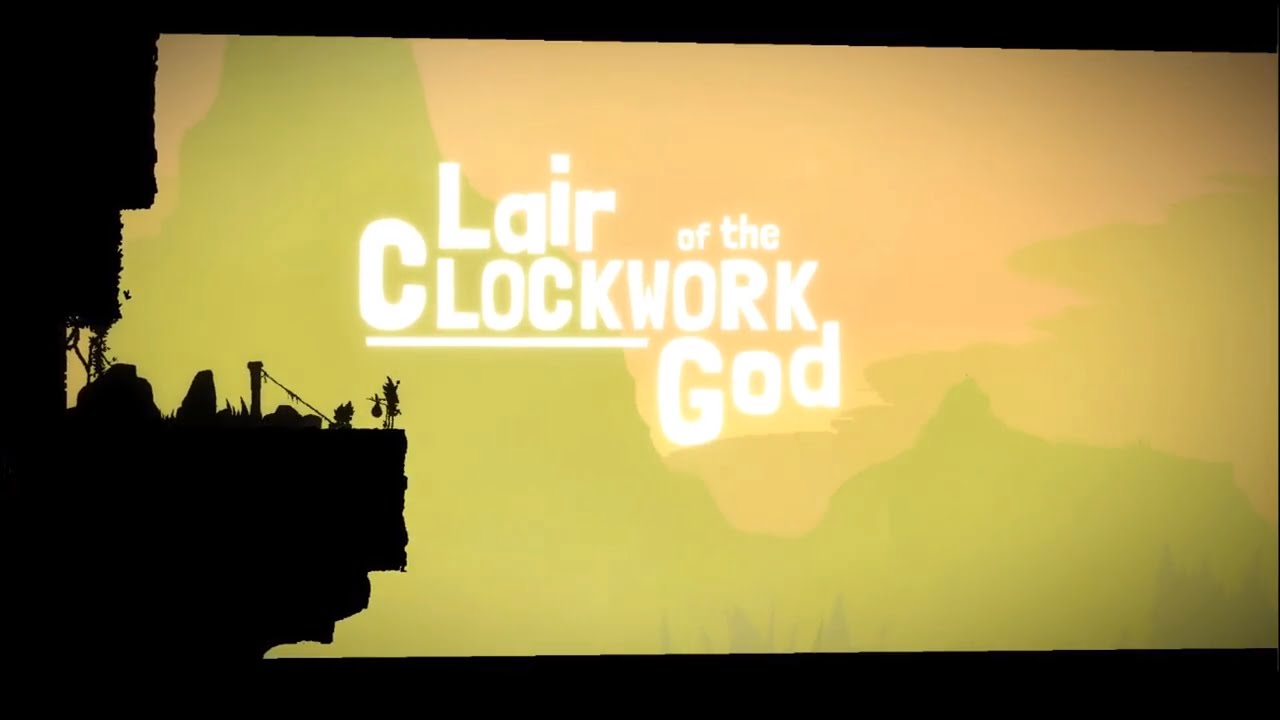 Dan Marshall, of Size Five Games, says adding accessibility features to Lair of the Clockwork God was "all pretty straightforward, easy work."
The year is 2020. Technology has never been more advanced. And yet, we live in a bizarre, regressive world where anti-vaxxers are on the rise, the UK is leaving the EU of its own volition, and the President of the United States yells at an autistic teenage girl for daring to suggest that his generation perhaps doesn't ruin the planet for future generations.
In the world of video games, one obvious symptom of this intellectual vacuum is the anti-accessibility crowd. From gatekeepers who want to preserve the rarity of their "achievements" to those who are simply incapable of human empathy, there are still people who don't believe video games need accessibility features. In 2020.
They're dead wrong, by the way. (And if you disagree with that, maybe don't read our website? We're big advocates of accessibility in games and we're frankly better off without you, thanks.)
Dan Marshall, of Size Five Games, spent a few hours this weekend adding accessibility features to upcoming game Lair of the Clockwork God. A sequel to Time Gentlemen, Please! and Ben There, Dan That!, Clockwork God is a mash-up of indie platformer and the series' classic point-and-click adventure mechanics. It's obviously a text-heavy game.
We spoke to Marshall via email, to ask about the process of making Lair of the Clockwork God more accessible, and why it's important.
"I have been useless at all this stuff," Dan concedes, "but the reality is it's always good to make sure the game can be enjoyed by as many people as possible. Getting a game out the door is hard, and I do think it's understandable when this kind of stuff hasn't been implemented, because that pre-launch to-do list is so incredibly long, and especially for smaller indies who have such astonishingly low resources."
"So for me, this kind of thing has always sadly fallen off the back burner," he continues. "This time around I'm in the fortunate position to have the cash and resources behind me to spend a little time thinking about and implementing a few minor changes, that make the game so much more enjoyable for so many people."
Added some accessibility options for #ClockworkGod's dialogue system. If there's anything else you think I should add, please let me know 🙂#indiedev #gameDev #screenshotSaturday pic.twitter.com/12Be4wwS7l

— Dan Marshall (@danthat) January 25, 2020
"Oddly enough, Lair of the Clockwork God's themes kind of deal with all this," Marshall explains. "By the nature of the beast, that it's written by and starring two straight white guys… I mean, there's obviously nothing we can do about that, so we've tried to be mindful every step of the way making sure the game is as inclusive elsewhere as possible."
"The script itself deals head-on with topics like the 'wokeness' of the indie scene, or getting older and feeling out of place with new trends and other peoples' needs… y'know in the game Ben's this kind of relic from the LucasArts era, and Dan's desperately keen to be part of this new vibrant indie movement he's heard so much about, so taking the steps to make the whole game as accessible as possible kind of goes hand-in-hand with all that."
So how easy has the process been, to add accessibility options to Lair of the Clockwork God?
"Astonishingly easy, to be honest. I spent about 4-5 hours total adding 9 core changes (including some that people had recommended over Twitter), and honestly," Marshall says, "it was all pretty straightforward, easy work, which is exactly what I need right now. In the scheme of things, that's probably less time than I spent choosing the colour of the options menu, so it's worth doing."
"And yeah, some of it was just unbelievably quick. Two lines of code and a new toggle added to the menu and it's in. So why not do it? There's obviously some bigger stuff that's likely to let's say, break everything, and I'll do my best to get them in before launch. Lesson learned for the next project is: it's just sensible to keep this stuff in mind the whole way through!"
For little more than an afternoon's work, Lair of the Clockwork God is now a far more accessible experience.
Clockwork God now includes options for a dyslexic-friendly font, and adjusting the size, colour, speed, and labelling of text to make it easier for everyone to follow. This might not seem like a big deal if you don't need it, but it will literally be the difference between someone being able to play the game or bouncing off it.
The year is 2020. Fictional Ben may be insistent that Lair of the Clockwork God's mechanics stay rooted in 1991, but just like his in-game counterpart, real-life Dan is making sure it's a modern video game, too.
---
Follow Thumbsticks on Twitter for the best video game stories. Got something you'd like to share with us? Our DMs are open.