GDC 18: Wonder Boy: The Dragon's Trap – Redesigning a classic
Lizardcube's Ben Fiquet reveals how he updated the graphics of a childhood classic in Wonder Boy: The Dragon's Trap.
Lizardcube's Ben Fiquet reveals how he updated the graphics of a childhood classic in Wonder Boy: The Dragon's Trap.
There are video game remakes, and there are video game remakes. Last year's update of the cult 1989 Sega Master System classic, Wonder Boy III: The Dragon's Trap, is one of the very best.
Lizardcube's remake has been widely praised for its hand-drawn graphical treatment, and thrilling orchestration of Shinichi Sakamoto's original soundtrack. The end product – retitled as Wonder Boy: The Dragon's Trap – respects the timeless gameplay of the original, but is also vibrant, and appealing to modern tastes. It made our games of the year list, and, in our review, we called it "a gift that keeps on giving."
In his talk at GDC 2018, Lizardcube artist, Ben Fiquet, spoke about process of reinterpreting the original game's art, animation, and characters.
"There have been many Wonder Boy games, starting from a young caveman on a skateboard, to slowly shifting towards a fantasy, action-adventure platformer," says Fiquet. "This was a big licence at the time, giving birth to numerous games on various platforms, but what mattered to us was Wonder Boy III: The Dragon's Trap. It's considered one of the best games of the platform genre."
Revisiting the original
When Lizardcube's Omar Cornut suggested remaking the game, Fiquet was initially unsure how to approach the project.
"How do you start? How do you transform nostalgia into something artistically relevant?" he says. "I really wanted to re-imagine the game to the best of my abilities. Even if I had to do a lot of interpretation, I really wanted to mirror the original inspirations that were projected into the game at the time."
Fiquet looked to some of his favourite artists for inspiration. The work of European comic artists, Janry and Gazzotti, and the character design work of Dragon-Ball creator, Akira Toriyama, whom Fiquet believes was an influence on Westone, the original game's developers. He decided to employ a hand-drawn line art style with thick lines and subtle colours, rather than use pixel-art.
With modern game development having few constraints in terms of creating 2D visuals, Fiquet emphasises that there is still a need to create concept art, and continually refine ideas and prototypes.
"With 2D the only constrain is your imagination. Good art will help your game not be overlooked, and will ultimately bring more sales."
Respecting the source material was all important, however.
"I would like to praise the art of the original game. There were beautiful choices made, despite the constraints of the Master System," Fiquet says. "The sky, for example is rarely blue. This indicates delicate taste and the work of colour theory. It's simple, but it makes everything rich and vibrant."

Character design
As work began, Fiquet's initial approach to redesigning the characters was fairly loose, but over time his work began to reflect the original game more closely, despite being heavily stylised.
"The mind-set I was in for this project was to make it look as I saw it when I was a kid. I decided that the Master System's sprites were the right starting point."
There were restrictions, however. Fiquet had to respect the physical boundaries of the original sprites, for example. However, because it was remake, one benefit was that he knew the full scope of the assets he need to create from the start.
"One thing I tried to do was add a sense of unity between the character and backgrounds," he says. "This is why the lines are equally thick in the background and on the characters. I wanted it to feel like we had created scenery, not just gameplay assets."
Another challenge was pin-pointing what the characters were originally meant to look like. The design of the Wonder Boy, for example, changed considerably across the original series of games, and there was very little contemporaneous key art to use as a reference. Fiquet met with the game's original creator, Shinichi Sakamoto, to seek guidance on how to approach the design of the game's characters.
"He told me that at the time they really do those kind of things, as they didn't have the time. They drew everything in pixel art, straight into the game."
Animation
Because the game has the option to switch between modern and original graphics, Fiquet had to carefully consider animation design and transition length. But even with these limitations, there was an opportunity to breathe new life into the game.
Fiquet took inspiration from the games he played as a child, including Street Fighter II and David Perry's work on Disney's Aladdin.
In Lion Man form, Wonder Boy's animation shines a light on how modern techniques can complement retro design. Each swing of Lion Man's sword is slower than the collision hit box at the start of the animation, but catches up at the end. It's almost imperceptible to the player, but the effect is a feeling of weight and impact.
"We didn't change the physics behind it because you can still play the original game. But even then, just adding squash and stretch can give you a different appreciation for how the character looks on-screen," says Fiquet. "In my opinion, even if the control stays a bit stiff, you now have a better sense of your character."
And next time you play the game, look out for how weapons swap hands when a character switches direction. It's a brief, but effective, sleight of hand that makes no physical sense, but nor does it look peculiar to the player.
"Omar managed to create a splendid engine where I could put everything I needed," says Fiquet. "All of it running in real-time, on top of the original game. If you feel like a tinkerer, you can access that tool in the Steam version."
Considering the game started out as a fan project, its success and reception has left its mark on Fiquet, and the Lizardcube team.
"I feel incredibly grateful. Not only did we get to work on a dear childhood memory, but we managed to do it the way we wanted, and it resonated with players."
Wonder Boy: The Dragon's Trap is now available on Nintendo Switch, PlayStation 4, Xbox One, Windows, Mac, and Linux.
---
More from GDC 2018
Dan Marshall: It was 'astonishingly easy' to add accessibility options
Dan Marshall, of Size Five Games, says adding accessibility features to Lair of the Clockwork God was "all pretty straightforward, easy work."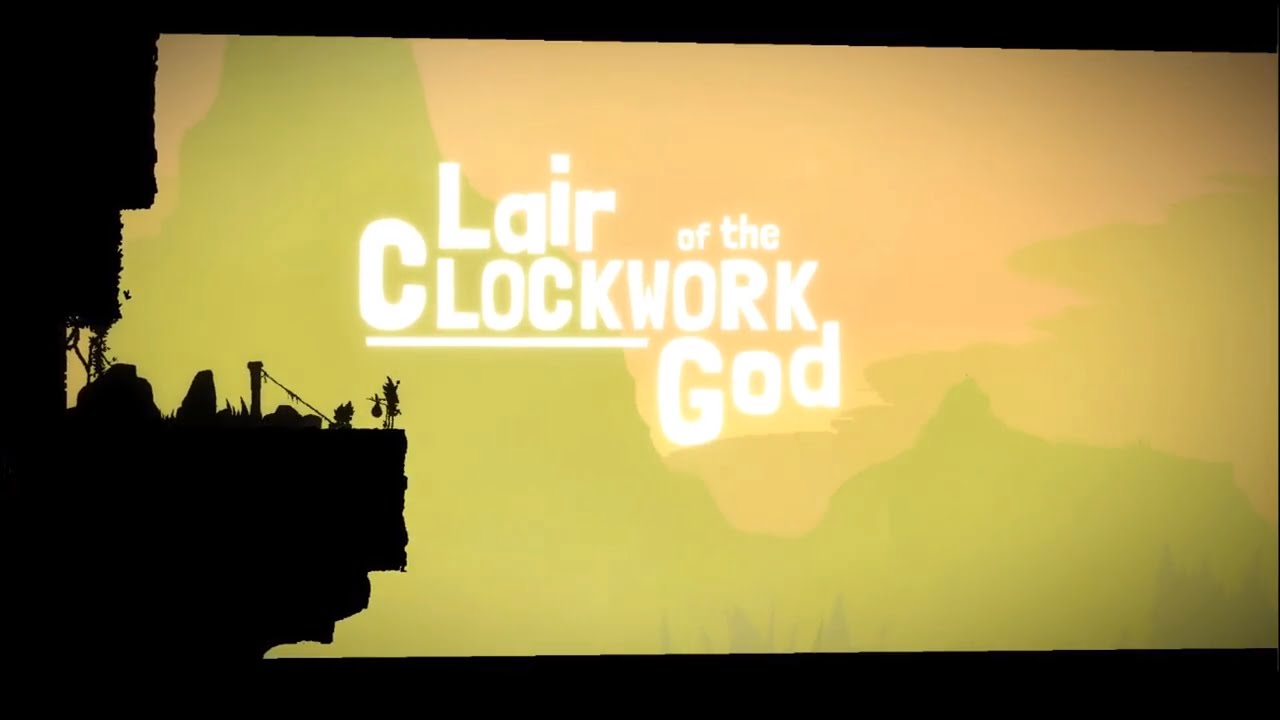 Dan Marshall, of Size Five Games, says adding accessibility features to Lair of the Clockwork God was "all pretty straightforward, easy work."
The year is 2020. Technology has never been more advanced. And yet, we live in a bizarre, regressive world where anti-vaxxers are on the rise, the UK is leaving the EU of its own volition, and the President of the United States yells at an autistic teenage girl for daring to suggest that his generation perhaps doesn't ruin the planet for future generations.
In the world of video games, one obvious symptom of this intellectual vacuum is the anti-accessibility crowd. From gatekeepers who want to preserve the rarity of their "achievements" to those who are simply incapable of human empathy, there are still people who don't believe video games need accessibility features. In 2020.
They're dead wrong, by the way. (And if you disagree with that, maybe don't read our website? We're big advocates of accessibility in games and we're frankly better off without you, thanks.)
Dan Marshall, of Size Five Games, spent a few hours this weekend adding accessibility features to upcoming game Lair of the Clockwork God. A sequel to Time Gentlemen, Please! and Ben There, Dan That!, Clockwork God is a mash-up of indie platformer and the series' classic point-and-click adventure mechanics. It's obviously a text-heavy game.
We spoke to Marshall via email, to ask about the process of making Lair of the Clockwork God more accessible, and why it's important.
"I have been useless at all this stuff," Dan concedes, "but the reality is it's always good to make sure the game can be enjoyed by as many people as possible. Getting a game out the door is hard, and I do think it's understandable when this kind of stuff hasn't been implemented, because that pre-launch to-do list is so incredibly long, and especially for smaller indies who have such astonishingly low resources."
"So for me, this kind of thing has always sadly fallen off the back burner," he continues. "This time around I'm in the fortunate position to have the cash and resources behind me to spend a little time thinking about and implementing a few minor changes, that make the game so much more enjoyable for so many people."
Added some accessibility options for #ClockworkGod's dialogue system. If there's anything else you think I should add, please let me know 🙂#indiedev #gameDev #screenshotSaturday pic.twitter.com/12Be4wwS7l

— Dan Marshall (@danthat) January 25, 2020
"Oddly enough, Lair of the Clockwork God's themes kind of deal with all this," Marshall explains. "By the nature of the beast, that it's written by and starring two straight white guys… I mean, there's obviously nothing we can do about that, so we've tried to be mindful every step of the way making sure the game is as inclusive elsewhere as possible."
"The script itself deals head-on with topics like the 'wokeness' of the indie scene, or getting older and feeling out of place with new trends and other peoples' needs… y'know in the game Ben's this kind of relic from the LucasArts era, and Dan's desperately keen to be part of this new vibrant indie movement he's heard so much about, so taking the steps to make the whole game as accessible as possible kind of goes hand-in-hand with all that."
So how easy has the process been, to add accessibility options to Lair of the Clockwork God?
"Astonishingly easy, to be honest. I spent about 4-5 hours total adding 9 core changes (including some that people had recommended over Twitter), and honestly," Marshall says, "it was all pretty straightforward, easy work, which is exactly what I need right now. In the scheme of things, that's probably less time than I spent choosing the colour of the options menu, so it's worth doing."
"And yeah, some of it was just unbelievably quick. Two lines of code and a new toggle added to the menu and it's in. So why not do it? There's obviously some bigger stuff that's likely to let's say, break everything, and I'll do my best to get them in before launch. Lesson learned for the next project is: it's just sensible to keep this stuff in mind the whole way through!"
For little more than an afternoon's work, Lair of the Clockwork God is now a far more accessible experience.
Clockwork God now includes options for a dyslexic-friendly font, and adjusting the size, colour, speed, and labelling of text to make it easier for everyone to follow. This might not seem like a big deal if you don't need it, but it will literally be the difference between someone being able to play the game or bouncing off it.
The year is 2020. Fictional Ben may be insistent that Lair of the Clockwork God's mechanics stay rooted in 1991, but just like his in-game counterpart, real-life Dan is making sure it's a modern video game, too.
---
Follow Thumbsticks on Twitter for the best video game stories. Got something you'd like to share with us? Our DMs are open.