Could Splatoon be going free-to-play?
With the sun setting on Splatoon 2, could the franchise's future be free-to-play?
With the sun setting on Nintendo's Splatoon 2, could the franchise's future be as a free-to-play game?
Nintendo Switch paint 'em up, Splatoon 2, is currently holding its final Splatfest, one of the game's occasional themed Turf War events. Just like the final Splatfest for the original Splatoon, the stakes are high. This time the battle is between Chaos and Order, with the winning side set to influence the story for the next instalment.
The Splatfest brings to an end the two years of support Nintendo promised for the game, During that time Splatoon 2 has received a slew of content, including new maps, weapons, and gear, as well as the big single-player Octo-Expansion. The final update – bringing the game to Version 5.0 – also lets players host their own private Splatfests across all 24 Shifty Station maps.
It's a nice parting gift to fans, but Nintendo's decision to wind-down ongoing support for the game does seem curious. Firstly, Splatoon 2 seems in rude health. The playing community is still strong and, based on the opponents I meet in Turf War, it appears that new players are continuing to join the game.
Secondly, the Nintendo Switch Lite hits stores in a little over eight weeks. If Nintendo's ambition to bring the Switch to a wider audience is successful, it's likely that Splatoon 2 will be one of a number of games to receive a further influx of new players. In short, it just feels too soon for Nintendo give up on a game that has plenty of life left in it.
In a recent interview with Famitsu, Splatoon 2 producer Hisashi Nogami says that plans for a follow-up are yet to take shape. So what might the future hold?
The online gaming landscape has changed considerably since Splatoon 2 was released in 2017, most evidently in the headline-grabbing explosion of AAA-level free-to-play action games. This is demonstrated by Epic's Fortnite, of course, but also includes the continued success of PUBG, and new entrants such as Apex Legends and Dauntless. With this in mind, it's possible that a new Splatoon could be released sooner than we'd normally expect, and – deep breath – it could go free-to-play.
The Splatoon format is ready-made for the free-to-play model. Aside from its excellent paint splatting gameplay, it has engaged a devout fan-base, nurtured through a drip-feed of new weapons, mods, and cosmetics. Mixing and matching shoes, shirts, weapons and accessories is a huge part of the game's cult appeal. All of these elements are ripe to hook into an economic model of microtransactions, loot boxes, and battle passes.
Nintendo has historically shied away from aggressive microtransactions (they famously asked Cygames to scale them back in Dragalia Lost) but if handled carefully they could provide a steady revenue stream while still maintaining Nintendo's family-first stance. It's certainly not averse to implementing them in its mobile games. The success of Fortnite and others proves that a free-to-play business model, combined with the ubiquity of mobile phones while consoles are still a relatively expensive luxury, is effective in attracting a young audience. Indeed, long-term, Nintendo's next generation of players are still more likely to be found in the thrall of mobile games rather than the Nintendo Switch.
There's also an opportunity for Splatoon to become the first full-fledged cross-device game for Nintendo. Again, like Fortnite, it's easy to imagine a version that can be played on Switch or a mobile device, with progress synchronised between the two.
Would the core Splatoon audience be happy with such a move? Probably not. But it's the one franchise Nintendo has that feels like a natural fit for the F2P treatment. It feels too soon for Splatoon 2 to end, but the sooner it does, the quicker Nintendo can release its follow up. In the meantime, support for the game concludes with the franchise firmly established as one of Nintendo's big-hitters.
And like Super Mario Maker, it's another example of a game born from the troubled Wii U era that could pave the way for Nintendo's future.
---
For more Nintendo, follow Thumbsticks on Twitter and Flipboard.
Dan Marshall: It was 'astonishingly easy' to add accessibility options
Dan Marshall, of Size Five Games, says adding accessibility features to Lair of the Clockwork God was "all pretty straightforward, easy work."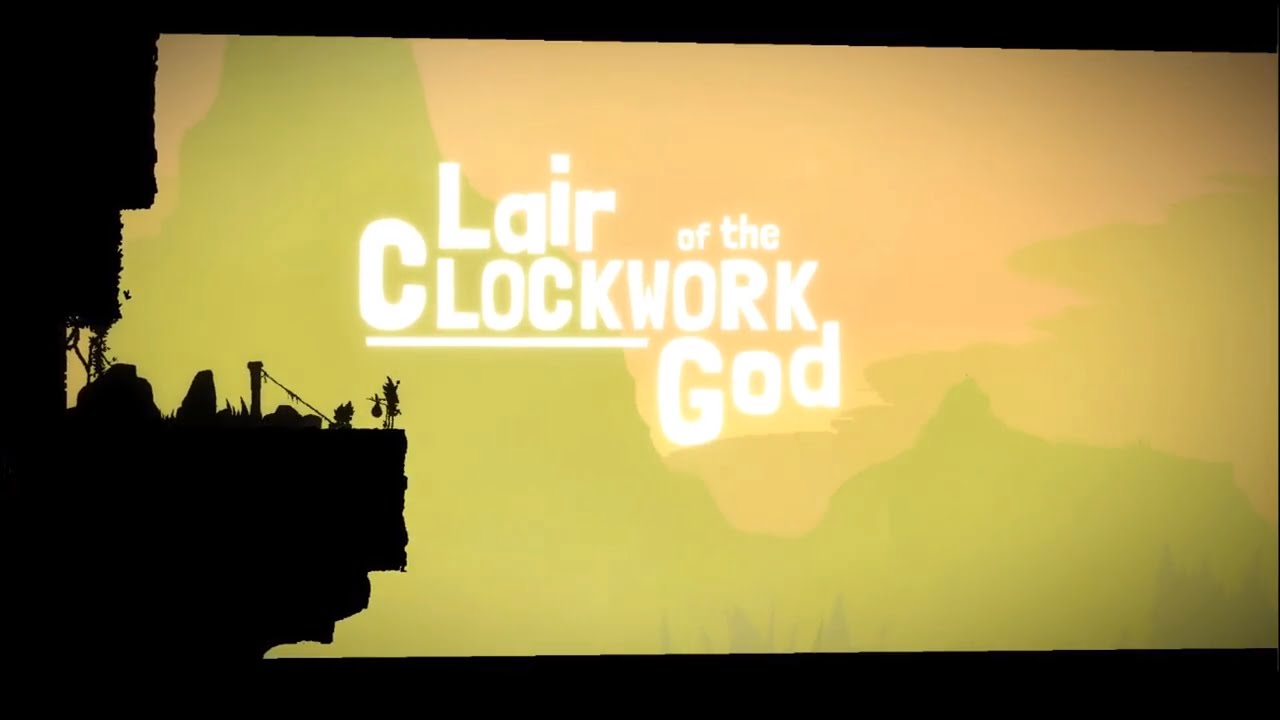 Dan Marshall, of Size Five Games, says adding accessibility features to Lair of the Clockwork God was "all pretty straightforward, easy work."
The year is 2020. Technology has never been more advanced. And yet, we live in a bizarre, regressive world where anti-vaxxers are on the rise, the UK is leaving the EU of its own volition, and the President of the United States yells at an autistic teenage girl for daring to suggest that his generation perhaps doesn't ruin the planet for future generations.
In the world of video games, one obvious symptom of this intellectual vacuum is the anti-accessibility crowd. From gatekeepers who want to preserve the rarity of their "achievements" to those who are simply incapable of human empathy, there are still people who don't believe video games need accessibility features. In 2020.
They're dead wrong, by the way. (And if you disagree with that, maybe don't read our website? We're big advocates of accessibility in games and we're frankly better off without you, thanks.)
Dan Marshall, of Size Five Games, spent a few hours this weekend adding accessibility features to upcoming game Lair of the Clockwork God. A sequel to Time Gentlemen, Please! and Ben There, Dan That!, Clockwork God is a mash-up of indie platformer and the series' classic point-and-click adventure mechanics. It's obviously a text-heavy game.
We spoke to Marshall via email, to ask about the process of making Lair of the Clockwork God more accessible, and why it's important.
"I have been useless at all this stuff," Dan concedes, "but the reality is it's always good to make sure the game can be enjoyed by as many people as possible. Getting a game out the door is hard, and I do think it's understandable when this kind of stuff hasn't been implemented, because that pre-launch to-do list is so incredibly long, and especially for smaller indies who have such astonishingly low resources."
"So for me, this kind of thing has always sadly fallen off the back burner," he continues. "This time around I'm in the fortunate position to have the cash and resources behind me to spend a little time thinking about and implementing a few minor changes, that make the game so much more enjoyable for so many people."
Added some accessibility options for #ClockworkGod's dialogue system. If there's anything else you think I should add, please let me know 🙂#indiedev #gameDev #screenshotSaturday pic.twitter.com/12Be4wwS7l

— Dan Marshall (@danthat) January 25, 2020
"Oddly enough, Lair of the Clockwork God's themes kind of deal with all this," Marshall explains. "By the nature of the beast, that it's written by and starring two straight white guys… I mean, there's obviously nothing we can do about that, so we've tried to be mindful every step of the way making sure the game is as inclusive elsewhere as possible."
"The script itself deals head-on with topics like the 'wokeness' of the indie scene, or getting older and feeling out of place with new trends and other peoples' needs… y'know in the game Ben's this kind of relic from the LucasArts era, and Dan's desperately keen to be part of this new vibrant indie movement he's heard so much about, so taking the steps to make the whole game as accessible as possible kind of goes hand-in-hand with all that."
So how easy has the process been, to add accessibility options to Lair of the Clockwork God?
"Astonishingly easy, to be honest. I spent about 4-5 hours total adding 9 core changes (including some that people had recommended over Twitter), and honestly," Marshall says, "it was all pretty straightforward, easy work, which is exactly what I need right now. In the scheme of things, that's probably less time than I spent choosing the colour of the options menu, so it's worth doing."
"And yeah, some of it was just unbelievably quick. Two lines of code and a new toggle added to the menu and it's in. So why not do it? There's obviously some bigger stuff that's likely to let's say, break everything, and I'll do my best to get them in before launch. Lesson learned for the next project is: it's just sensible to keep this stuff in mind the whole way through!"
For little more than an afternoon's work, Lair of the Clockwork God is now a far more accessible experience.
Clockwork God now includes options for a dyslexic-friendly font, and adjusting the size, colour, speed, and labelling of text to make it easier for everyone to follow. This might not seem like a big deal if you don't need it, but it will literally be the difference between someone being able to play the game or bouncing off it.
The year is 2020. Fictional Ben may be insistent that Lair of the Clockwork God's mechanics stay rooted in 1991, but just like his in-game counterpart, real-life Dan is making sure it's a modern video game, too.
---
Follow Thumbsticks on Twitter for the best video game stories. Got something you'd like to share with us? Our DMs are open.