Resident Evil 2 vs Final Fantasy VII: A tale of two remakes
How the Resident Evil 2 remake has soared, while the Final Fantasy VII remake has faltered.
How the Resident Evil 2 remake has soared, while the Final Fantasy VII remake has faltered.
Both Final Fantasy VII and Resident Evil 2 were released for the original PlayStation, in 1997 and 1998 respectively. They were both key releases under a huge amount of pressure. Final Fantasy VII had to follow the best J-RPG the world had yet seen, Final Fantasy VI, while Resident Evil 2 was literally the difficult second album after a surprise, breakthrough smash.
They were both enormous successes, cementing the future of both their series as a whole and of their respective publishing houses.
It's no surprise, then, that 20 years down the line, we're starting to see remakes for these remarkable video games. What is a little surprising, however, is the manner in which we are seeing them.
Final Fantasy VII
The Final Fantasy VII remake was announced with much fanfare at E3 2015, following the underwhelming HD re-release announcement from Sony's PlayStation Experience event in December 2014. The audience reaction – or rather, lack of – from two minutes in that video is hilarious. We then saw a trailer for the game at December 2015's PlayStation Experience, that showcased the remake's interpretation of the original game's opening mission and tutorial, the first reactor bombing.
People were excited. While obviously there are some significant changes to the game as a whole, it looked, for the most part, just like the Final Fantasy VII they remember.
Since then, while screenshots and footage and other information has been drip-fed on an infrequent basis, concrete details on the Final Fantasy VII remake have been scarce. We know that the game uses Unreal Engine 4, rather than the in-house engine used for Final Fantasy XV. We've heard that the game is going to be released in episodes; a modern take on the original's three-disc arrangement. We've also heard that they are recruiting for the project, which at least tends to confirm it's not dead in the water.
But we still don't know when it's going to be released. We certainly haven't been allowed anywhere near a playable build.
Compare that with the cycle around the announcement and subsequent release of the Resident Evil 2 remake, and it paints a very different picture.
Resident Evil 2
The Resident Evil 2 remake was also confirmed to be in development in 2015, after the original game's director, Hideki Kamiya, had allegedly badgered Capcom to do it for years. Then the trail went cold almost instantly. We heard nothing about the game for three whole years. Most people probably even forgot that it was happening. We certainly did.
Fast-forward three years to E3 2018, and suddenly, the Resident Evil 2 remake was front and centre. First, Sony dropped a trailer during its PlayStation showcase event.
Then E3 itself opened, and Resident Evil 2 had an enormous presence. There was a ruined Raccoon City Police Department building; a crashed squad car and zombie actors people could have their photo taken with; and, most importantly, a playable demo. After Marvel's Spider-Man, the Resi 2 stand probably had some of the most consistently bulging queues of the whole event (along with Kingdom Hearts 3 and Super Smash Bros. Ultimate).
Variants of that demo then toured the rest of the events in gaming's calendar – Gamescom, PAX, EGX – before a brilliant, time-restricted version landed in our homes a couple of weeks ago. Now, just seven months after making such a big splash at E3 2018, the game releases in a couple of days. Both the early reviews (ours is still in the works) and fan hype are peaking at just the right moment, to conjure up something of a perfect storm for Resi 2. In a release schedule that also includes Metro Exodus, BioWare's Anthem, a new Far Cry game, and the aforementioned Kingdom Hearts 3? That's quite an achievement.
The Resident Evil 2 remake is a masterclass in video game release management and PR, and congratulations are in order to the team at Capcom. Final Fantasy VII's remake is, by comparison, a PR disaster. Why is that?
1. Size
It's fair to say that Final Fantasy VII is significantly larger than Resident Evil 2. To rush through the former would take you 30 hours; the latter could be done in under eight. To give the originals your full care and attention, to discover every area and unlock every secret, might take you over 100 hours in Final Fantasy VII. In Resident Evil 2, you'd be looking at no more than 15 or 16 hours.
It's evidently going to take more time to produce a hand-built remake of a 100-hour game than a 16-hour one. That's a bit of a given. But as a coefficient of the ground-up remake, Resident Evil 2 has become significantly longer. Between better animation, longer cut-scenes, and some changes to the flow of the game, that basic story run has jumped from eight to 20 hours.
That still doesn't make it the same length as Final Fantasy VII's overall story, but consider something else we know about that remake: it's going to be released in episodes. When you look at it that way, it's more reasonable to expect that a single episode could be similar in length to the Resident Evil 2 remake, yet we've still not even seen a release date for the first episode of Final Fantasy VII.
2. Scope
It's also fair to say that the scope of Final Fantasy VII is larger than Resident Evil 2. That's not a knock on the survival horror masterpiece, but it's always going to take longer to produce a massive, semi-open world than it is to build the confined spaces of a police station, a sewer, and other Raccoon City locales.
Let's also consider for a moment a third ground-up remake when we talk about scope: Shadow of the Colossus. That's an entire technical overhaul, sure, but it's effectively a 1:1, shot-for-shot remake of the original. To do anything else would, quite frankly, be sacrilege.
So if on one end of the remake scale you've got the pre-ordained, shot-for-shot update of Shadow of the Colossus, the Final Fantasy VII remake is most definitely at the other extreme. To go from Gouraud-shaded, polygonal homunculi to photo-realistic characters is one thing, but to move away from those hand-painted, pre-rendered static backdrops is another challenge entirely. It's the difference between an old-timey frontier town attraction – complete with false-front, plywood buildings and animatronic cowboys – and actually building Westworld.
The Resident Evil 2 remake sits somewhere between these two extremes. Gone are the static camera angles and pre-rendered environments (and the awful tank controls), replaced instead with Resident Evil 4's mechanics in Resident Evil 7's engine. That's not to throw any shade on the ambition or craft of the team behind this stellar remake, of course, but the framework they were building to – of claustrophobic corridors and tight, interior spaces – is more manageable than Final Fantasy VII's sprawling behemoth of a world.
And, credit where it's due, Capcom has done a remarkable job of bringing those spaces to life with remarkable levels of detail and panache.
3. Project management and communication
Size and scope are always going to be of concern when you're developing a remake, but it's how the projects have been handled that really highlights the difference between success and failure.
Life lesson time: There is immeasurable wisdom in not showing your hand until you are absolutely certain of the relative value of cards you hold. This is true in most walks of life (including, erm, playing cards) but is especially apt when you're attempting to straddle the fine line between the creative and commercial aspects of a project.
To a certain extent, it depends on your size and budget. If you're an indie developer you're never going to be able to spend tens of thousands on big bang marketing campaigns, so in that context, building your audience up at a trickle through social media and constant updates is a workable strategy. But in this instance, where we frankly have no concerns about the budgets of either game or publisher, it's fair to say that Resident Evil 2's big bang approach has trounced Final Fantasy VII's drip, drip tactics.
Nothing was shown about Resident Evil 2 until the product was close to being ready, and an expo demo build was available. It made the game feel tangible. Imminent. Important.
Contrast that to the Final Fantasy VII remake, though, and it's almost starting to look like vapourware. Where have we seen that before? Oh, yes, Final Fantasy XV – which began life as Final Fantasy XIII-2 – was in development for over 10 years, and we wondered if it would ever be finished. Kingdom Hearts 3 has been in development (or perhaps more likely, Disney licensing) hell since sometime in the previous decade.
Even more interesting is that the Final Fantasy VII remake's director, Tetsuya Nomura, has also been directing Kingdom Hearts 3, and has been splitting his time between the projects. Now the latter is almost upon us, that should free up budget and resources to put focus back onto the remake. Just don't be surprised when that has a further knock-on effect on the as-yet-unannounced Final Fantasy XVI.
So where does that leave us?
For now, we know that the Resident Evil 2 remake is finished, it's really good, and you'll all get to play it very soon.
As for the Final Fantasy VII remake? We literally have no idea, but it would have been better for all concerned if it had been kept under wraps until it was a lot closer to completion.
Dan Marshall: It was 'astonishingly easy' to add accessibility options
Dan Marshall, of Size Five Games, says adding accessibility features to Lair of the Clockwork God was "all pretty straightforward, easy work."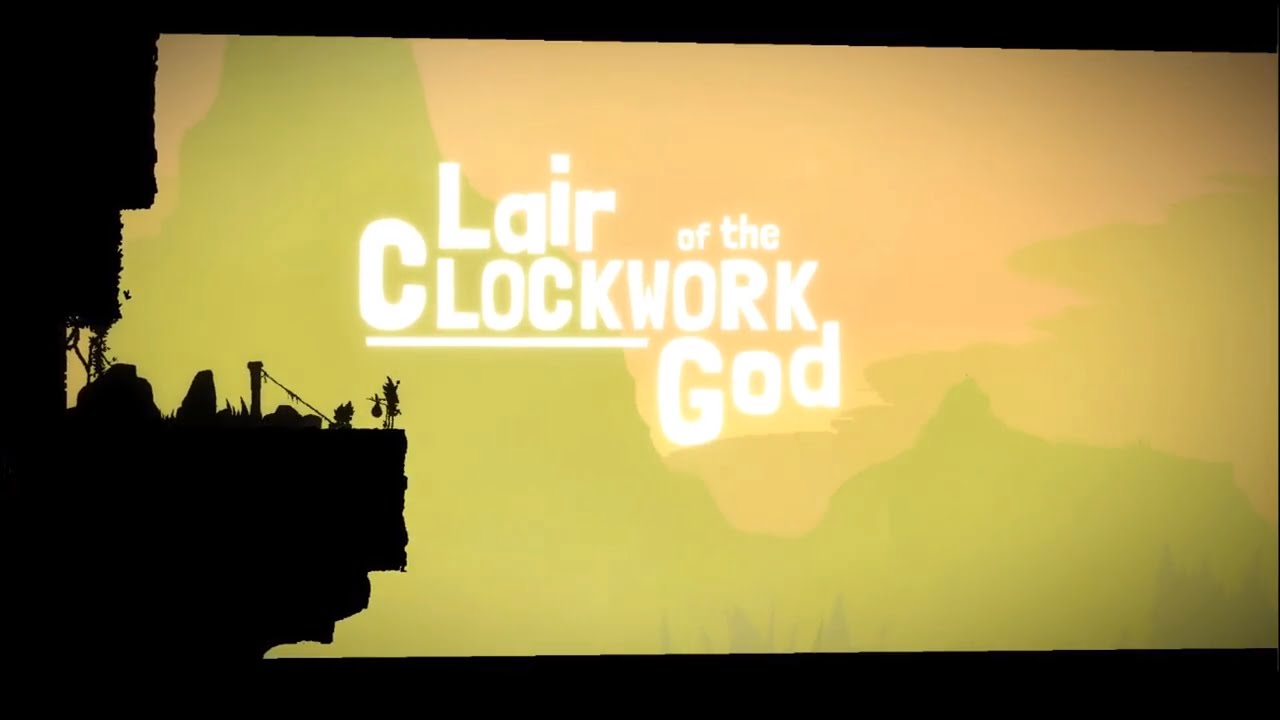 Dan Marshall, of Size Five Games, says adding accessibility features to Lair of the Clockwork God was "all pretty straightforward, easy work."
The year is 2020. Technology has never been more advanced. And yet, we live in a bizarre, regressive world where anti-vaxxers are on the rise, the UK is leaving the EU of its own volition, and the President of the United States yells at an autistic teenage girl for daring to suggest that his generation perhaps doesn't ruin the planet for future generations.
In the world of video games, one obvious symptom of this intellectual vacuum is the anti-accessibility crowd. From gatekeepers who want to preserve the rarity of their "achievements" to those who are simply incapable of human empathy, there are still people who don't believe video games need accessibility features. In 2020.
They're dead wrong, by the way. (And if you disagree with that, maybe don't read our website? We're big advocates of accessibility in games and we're frankly better off without you, thanks.)
Dan Marshall, of Size Five Games, spent a few hours this weekend adding accessibility features to upcoming game Lair of the Clockwork God. A sequel to Time Gentlemen, Please! and Ben There, Dan That!, Clockwork God is a mash-up of indie platformer and the series' classic point-and-click adventure mechanics. It's obviously a text-heavy game.
We spoke to Marshall via email, to ask about the process of making Lair of the Clockwork God more accessible, and why it's important.
"I have been useless at all this stuff," Dan concedes, "but the reality is it's always good to make sure the game can be enjoyed by as many people as possible. Getting a game out the door is hard, and I do think it's understandable when this kind of stuff hasn't been implemented, because that pre-launch to-do list is so incredibly long, and especially for smaller indies who have such astonishingly low resources."
"So for me, this kind of thing has always sadly fallen off the back burner," he continues. "This time around I'm in the fortunate position to have the cash and resources behind me to spend a little time thinking about and implementing a few minor changes, that make the game so much more enjoyable for so many people."
Added some accessibility options for #ClockworkGod's dialogue system. If there's anything else you think I should add, please let me know 🙂#indiedev #gameDev #screenshotSaturday pic.twitter.com/12Be4wwS7l

— Dan Marshall (@danthat) January 25, 2020
"Oddly enough, Lair of the Clockwork God's themes kind of deal with all this," Marshall explains. "By the nature of the beast, that it's written by and starring two straight white guys… I mean, there's obviously nothing we can do about that, so we've tried to be mindful every step of the way making sure the game is as inclusive elsewhere as possible."
"The script itself deals head-on with topics like the 'wokeness' of the indie scene, or getting older and feeling out of place with new trends and other peoples' needs… y'know in the game Ben's this kind of relic from the LucasArts era, and Dan's desperately keen to be part of this new vibrant indie movement he's heard so much about, so taking the steps to make the whole game as accessible as possible kind of goes hand-in-hand with all that."
So how easy has the process been, to add accessibility options to Lair of the Clockwork God?
"Astonishingly easy, to be honest. I spent about 4-5 hours total adding 9 core changes (including some that people had recommended over Twitter), and honestly," Marshall says, "it was all pretty straightforward, easy work, which is exactly what I need right now. In the scheme of things, that's probably less time than I spent choosing the colour of the options menu, so it's worth doing."
"And yeah, some of it was just unbelievably quick. Two lines of code and a new toggle added to the menu and it's in. So why not do it? There's obviously some bigger stuff that's likely to let's say, break everything, and I'll do my best to get them in before launch. Lesson learned for the next project is: it's just sensible to keep this stuff in mind the whole way through!"
For little more than an afternoon's work, Lair of the Clockwork God is now a far more accessible experience.
Clockwork God now includes options for a dyslexic-friendly font, and adjusting the size, colour, speed, and labelling of text to make it easier for everyone to follow. This might not seem like a big deal if you don't need it, but it will literally be the difference between someone being able to play the game or bouncing off it.
The year is 2020. Fictional Ben may be insistent that Lair of the Clockwork God's mechanics stay rooted in 1991, but just like his in-game counterpart, real-life Dan is making sure it's a modern video game, too.
---
Follow Thumbsticks on Twitter for the best video game stories. Got something you'd like to share with us? Our DMs are open.