Dan Marshall: It was 'astonishingly easy' to add accessibility options
Dan Marshall, of Size Five Games, says adding accessibility features to Lair of the Clockwork God was "all pretty straightforward, easy work."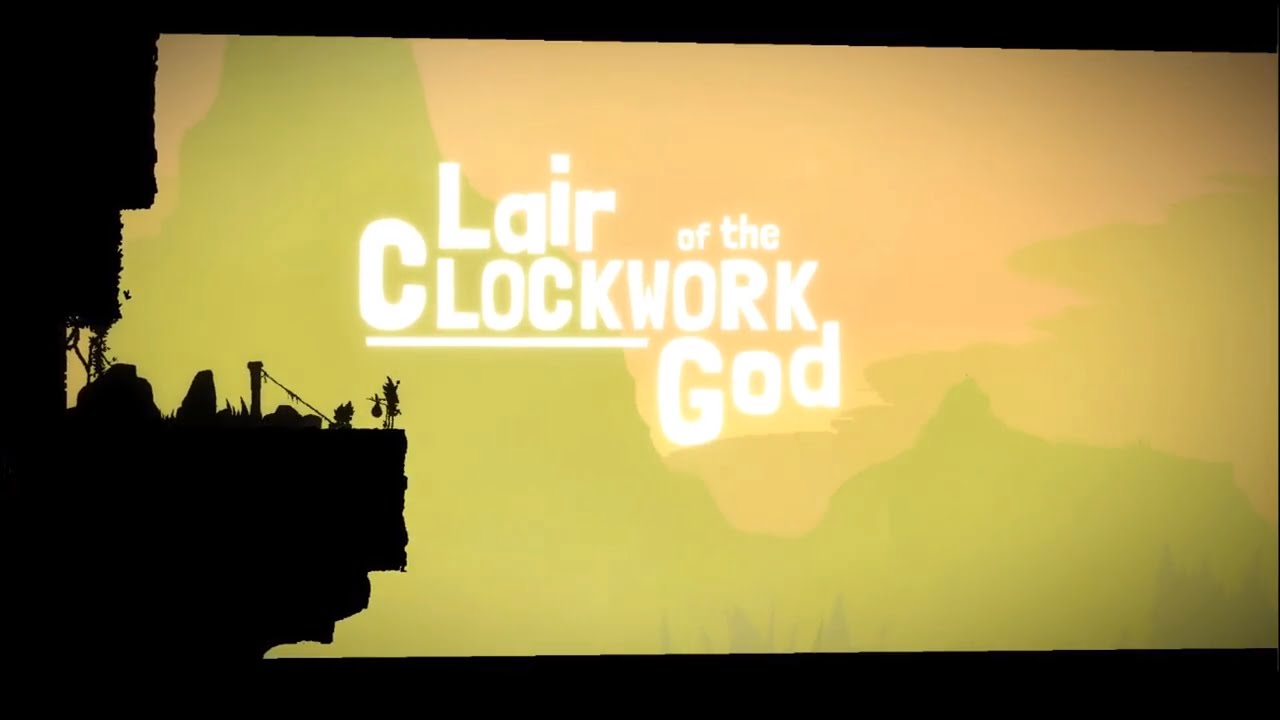 Dan Marshall, of Size Five Games, says adding accessibility features to Lair of the Clockwork God was "all pretty straightforward, easy work."
The year is 2020. Technology has never been more advanced. And yet, we live in a bizarre, regressive world where anti-vaxxers are on the rise, the UK is leaving the EU of its own volition, and the President of the United States yells at an autistic teenage girl for daring to suggest that his generation perhaps doesn't ruin the planet for future generations.
In the world of video games, one obvious symptom of this intellectual vacuum is the anti-accessibility crowd. From gatekeepers who want to preserve the rarity of their "achievements" to those who are simply incapable of human empathy, there are still people who don't believe video games need accessibility features. In 2020.
They're dead wrong, by the way. (And if you disagree with that, maybe don't read our website? We're big advocates of accessibility in games and we're frankly better off without you, thanks.)
Dan Marshall, of Size Five Games, spent a few hours this weekend adding accessibility features to upcoming game Lair of the Clockwork God. A sequel to Time Gentlemen, Please! and Ben There, Dan That!, Clockwork God is a mash-up of indie platformer and the series' classic point-and-click adventure mechanics. It's obviously a text-heavy game.
We spoke to Marshall via email, to ask about the process of making Lair of the Clockwork God more accessible, and why it's important.
"I have been useless at all this stuff," Dan concedes, "but the reality is it's always good to make sure the game can be enjoyed by as many people as possible. Getting a game out the door is hard, and I do think it's understandable when this kind of stuff hasn't been implemented, because that pre-launch to-do list is so incredibly long, and especially for smaller indies who have such astonishingly low resources."
"So for me, this kind of thing has always sadly fallen off the back burner," he continues. "This time around I'm in the fortunate position to have the cash and resources behind me to spend a little time thinking about and implementing a few minor changes, that make the game so much more enjoyable for so many people."
Added some accessibility options for #ClockworkGod's dialogue system. If there's anything else you think I should add, please let me know 🙂#indiedev #gameDev #screenshotSaturday pic.twitter.com/12Be4wwS7l

— Dan Marshall (@danthat) January 25, 2020
"Oddly enough, Lair of the Clockwork God's themes kind of deal with all this," Marshall explains. "By the nature of the beast, that it's written by and starring two straight white guys… I mean, there's obviously nothing we can do about that, so we've tried to be mindful every step of the way making sure the game is as inclusive elsewhere as possible."
"The script itself deals head-on with topics like the 'wokeness' of the indie scene, or getting older and feeling out of place with new trends and other peoples' needs… y'know in the game Ben's this kind of relic from the LucasArts era, and Dan's desperately keen to be part of this new vibrant indie movement he's heard so much about, so taking the steps to make the whole game as accessible as possible kind of goes hand-in-hand with all that."
So how easy has the process been, to add accessibility options to Lair of the Clockwork God?
"Astonishingly easy, to be honest. I spent about 4-5 hours total adding 9 core changes (including some that people had recommended over Twitter), and honestly," Marshall says, "it was all pretty straightforward, easy work, which is exactly what I need right now. In the scheme of things, that's probably less time than I spent choosing the colour of the options menu, so it's worth doing."
"And yeah, some of it was just unbelievably quick. Two lines of code and a new toggle added to the menu and it's in. So why not do it? There's obviously some bigger stuff that's likely to let's say, break everything, and I'll do my best to get them in before launch. Lesson learned for the next project is: it's just sensible to keep this stuff in mind the whole way through!"
For little more than an afternoon's work, Lair of the Clockwork God is now a far more accessible experience.
Clockwork God now includes options for a dyslexic-friendly font, and adjusting the size, colour, speed, and labelling of text to make it easier for everyone to follow. This might not seem like a big deal if you don't need it, but it will literally be the difference between someone being able to play the game or bouncing off it.
The year is 2020. Fictional Ben may be insistent that Lair of the Clockwork God's mechanics stay rooted in 1991, but just like his in-game counterpart, real-life Dan is making sure it's a modern video game, too.
---
Follow Thumbsticks on Twitter for the best video game stories. Got something you'd like to share with us? Our DMs are open.
10 websites every Nintendo fan should bookmark
Read our round-up of the best ten websites that are informative, useful, and entertaining for all Nintendo fans.
Read our round-up of the best ten websites that are informative, useful, and entertaining for all Nintendo fans.
Whether you want to know more about the development of Nintendo's games, see some brilliant fan art, wallow in nostalgia, or keep your kids entertained, here are the top ten websites that every Nintendo enthusiast should bookmark.
1. Iwata Asks
Nintendo's late great president Satoru Iwata oversaw many initiatives during his tenure. One of the smallest but most appreciated was an increasing willingness to reveal how the cake was baked at Nintendo's talented development studios. This was best represented by the nine-year-long series of Iwata Asks features published on the Nintendo website.
Covering everything from Splatoon and the Wii U, to Fire Emblem and Jam with the Band, Iwata spoke to the creative minds behind the Nintendo's games, hardware, and peripherals. In addition to providing an insight into the development process, each article is a reminder of Iwata's curiosity and humour.
A printed collection is available in Japan from Hobonichi, and an English-language version is also planned for release. In the meantime, the Iwata Asks hub on Nintendo.com is a good place to begin, but the Wikipedia page also has links to some unlisted interviews.
Link: Iwata Asks / Wikipedia
2. My Nintendo
Many Nintendo fans still feel sore about the loss of Club Nintendo, the long-running rewards programme that gave members the chance to get exclusive merchandise in exchnage for buying Nintendo products. It was replaced by My Nintendo, a worldwide rewards platform that offers digital rewards and discounts for the ageing 3DS and Wii U platforms, in-game rewards for Nintendo's mobile games.
My Nintendo points can also be redeemed against Switch software on the Nintendo eShop, and members get access to occasional physical goodies, such as the super-cool NES and SNES Switch controllers. It's worth checking in with the site every so often to see the latest offers. We'll also post updates here on Thumbsticks.
Link: My Nintendo
3. Before Mario
The name Nintendo is ubiquitous with video games, but the company has a long and storied history that began in 1889 as a hanafuda card manufacturer and covers everything from selling rice and running love hotels. The excellent Before Mario blog covers the products Nintendo created during the 60s and 70s, before it became a global gaming brand, and is a treasure trove of quirky toys, games, and gizmos.
Link: Before Mario
4. Supper Mario Broth
Supper Mario Broth is an ongoing Tumblr featuring thousands of Super Mario-related curios. You'll find details of in-game easter eggs, merchandise oddities, magazine covers, interviews, and all sorts of Mushroom Kingdom-related miscellanea. It's a warp pipe worth taking a trip through.
Link: Supper Mario Broth
5. Play Nintendo
Nintendo has always been a family-friendly company. It's something reflected in the colourful nature of its biggest franchises and the (generally) robust build quality of its hardware. The Play Nintendo website is a kid-friendly hub chockfull of amusing distractions.
The site features characters, quizzes, digital jigsaw puzzles, polls, and more, all themed around Animal Crossing, Super Mario, Donkey Kong, Pokemon and Zelda. Another section features some print-at-home goodies to assemble, including placements, seasonal decorations, and dioramas. Most importantly of all, the site is pro-Tingle.
Link: Play Nintendo
6. Archiverse
The Wii U was not a blockbuster for Nintendo, but it was home to some wonderful games and plenty of innovation. One of its best is MiiVerse, a Nintendo-made social network that was at the core of the Wii U and eventually patched into the Nintendo 3DS.
Every Wii U game had a channel, and many – the likes of Super Mario 3D World, Super Mario Maker, and Splatoon – were fully integrated with the network. Because of Nintendo's family-focussed approach, MiiVerse was well-moderated and the result was a hive of creativity and humour with a genuine sense of community. MiiVerse closed down in 2017, but the folks at Archverse have preserved the entire thing. That's 133,003,599 posts, 216,901,986 replies, and 72,135,190 drawings to explore. Yeah!
Link: Archiverse
7. The Super Mario Art Archive
The Super Mario Art Archive features a wealth of assets taken from games, websites, and promotional materials. In a Reddit post announcing the project, compiler Cevan says it's an attempt to catalogue "every official modern Mario image done in the classic art style – specifically, those done by or in the style of Shigehisa Nakaue's work."
The entire collection is available to browse via Google Drive
Link: Super Mario art archive
8. Pokémon Database
Pokémon players have a wealth of destinations to visit to look up details of their favourite pocket monsters. The Pokédex on the official Pokémon website is a good place to start, and the recently released Pokémon Home for Switch and mobile is also feature-packed, at a price. However, for sheer usability and thoroughness, we nominate Pokémon Database. The site includes a listing for every single Pokémon, complete with details on its moves, base stats, evolutions, locations, and breeding.
Pokémon Database is also fast to load and suited to mobile devices, making it a useful companion whether you're playing Sword or Shield on Switch, or Pokémon Go on mobile.
Link: Pokémon Database
9. Starmen.net
Starmen.net is one of several fan sites that have sprung up around specific Nintendo franchises. It's the go-to destination for fans of the Mother and Earthbound series, pulling together an entertaining compendium of guides, magazine features, articles, and fan creations. So, if you're a musician looking for the bass tab for Earthbound's Merrysville School theme, look no further. Metroid fans should also check out the equally excellent Shine Sparkers.
Link: Starmen.net
10. Unseen64
Another archive brimful of informative tidbits is Unseen64. The site contains articles, images, and videos for hundreds of unreleased and cancelled games across all platforms. Nintendo highlights include a look at the Game Boy Advance version of Grand Theft Auto III, the potential Nintendo DS port of Halo, and the unmade Earthbound sequel for GameCube.
Link: Unseen64
Honourable mentions
Other sites to visit include Super Smash Bros. fan community Smashboards, and the appropriately named Zelda Universe. We'll also include a cheeky link to Nintendology, an ever-growing collection of Nintendo box art from the makers of Thumbsticks. And finally, keep a link to Nintendo support website to hand, just in case you experience the dreaded Joy-Con drift or a cracked Switch screen.
You can also read our guide to the 10 useful video game websites everyone should bookmark.
---
Of course, the secret best video games website is Thumbsticks, so thank you for reading our news, features, guides and reviews. Please stay in touch by following us on Flipboard, Facebook, Google News, and Twitter.