'My Nintendo' Platinum Points are about to start expiring
If you signed up to My Nintendo on day one, you might want to start spending those Platinum Points.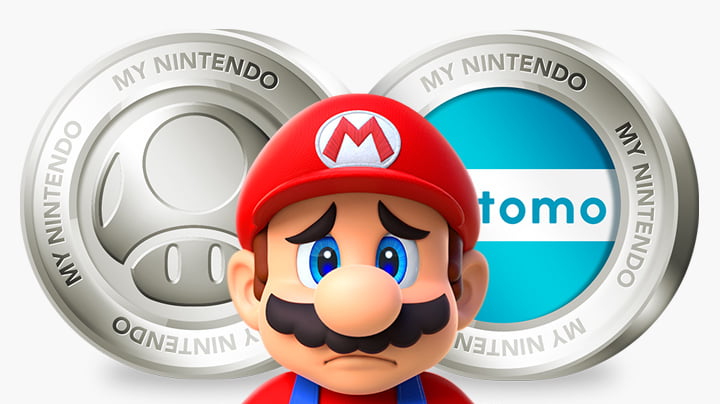 If you signed up to My Nintendo on day one, you might want to start spending those Platinum Points.
My Nintendo is the big N's loyalty and reward scheme that replaced Club Nintendo earlier this year. The platform launched alongside Nintendo's first mobile app, Miitomo, and rewards its members in various ways.
By clearing various missions you can earn three types of points; Gold, Platinum and Miitomo Platinum Points. Missions include playing compatible games – such as Miitomo – or by being a committed Nintendo fan and regularly logging into the Nintendo eShop and Miiverse, or by spending real money on 3DS and Wii U digital content.
These points can then be redeemed a variety of things, such as in-game Miitomo items, eShop discounts, full game downloads and 3DS themes. It's all good stuff and without much work it's easy to collect quite a stash of points.
However, don't forget to read the small print.
Platinum Points are only valid for 6 months after you collect them. This means if you signed up to My Nintendo on its NA and EU launch date – 31 March 2016 – and haven't yet redeemed any Platinum Points, you'll start to lose them from this coming Saturday. Gold points – which are earned by spending real money – are valid for of 12 months.
If you are looking for something to buy, the Link, Mario, Samus and Donkey Kong 3DS themes are pretty good, and the exclusive My Nintendo Picross- The Legend of Zelda: Twilight Princess is an absolute must. Other items of note – at the time of publication – include discounts on Mario Kart 8, Mario and Luigi: Dream Team Bros and Super Mario Galaxy.
Head over to https://my.nintendo.com/rewards to see what's available.
How did we do?
We hope you found this article useful, or informative, or thought provoking, or maybe even a little entertaining. Perhaps it was a guide that helped you through a tricky bit, or we even saved you some money? Lovely stuff! If you'd like to say "thanks" you could always buy the team a cup of coffee.