5 big takeaways from Nintendo's latest earnings report
Stellar sales for Super Mario 3D All-Stars and a new sales milestone for the Switch are among the takeaways from Nintendo's latest financial earnings reports.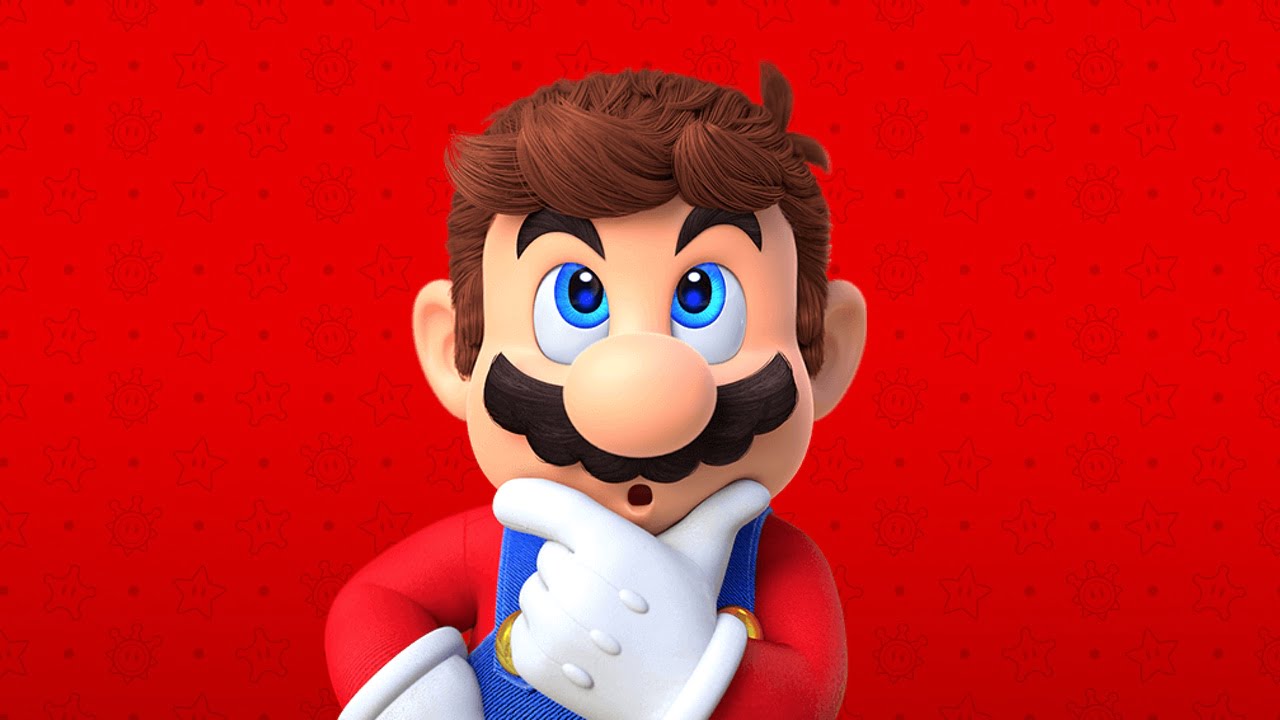 Stellar sales for Super Mario 3D All-Stars and a new sales milestone for the Switch are among the takeaways from Nintendo's latest financial earnings reports.
Who wants to read a document titled "2nd Quarter Results for Fiscal Year Ending March 2021" or "Consolidated Results for the Six Months Ended September 30, 2019 and 2020?"
Well, we do, and we did. Nintendo's latest financials includes some extremely impressive numbers in terms of console and software sales. Here are the five things you need to know.
Super Mario 3D All-Stars is super popular
The maligned – but still recommended – Super Mario 3D All-Stars compilation sold over 5.21 million copies in the 12 days between its launch and the end of September. Despite the game's limited release window (It's only available until the end of March) it thankfully hasn't been hard to pick up a copy at retail.
The Switch is now Nintendo's second best selling "home console"
The definition of "home console" is up for debate, but who really cares? The Nintendo Switch has now surpassed the NES to become the company's second best-selling system "that can be connected to a TV with a cable" with 68 million systems sold. The Nintendo Wii is still some distance ahead with over 100 million units sold. On the handheld front, the Nintendo DS sits at 154 milllion units sold, and the Nintendo 3DS has reached an ultimately impressive 75.94 million units.
Nintendo Wii – 101.63 million
Nintendo Switch – 68.30 million
NES – 61.91 million
SNES – 49.10 million
Nintendo 64 – 32.93 million
Nintendo GameCube – 21.74 million
Nintendo Wii U – 13.56 million
Animal Crossing is in hot pursuit of Mario Kart 8
The Switch is home to an impressive collection of million-plus system sellers. Mario Kart 8 Deluxe still reigns supreme, having sold nearly 29 million units since 2017, but the big story is Animal Crossing: New Horizons. The game has sold an eye-watering 26 million copies since March 2020.
Mario Kart 8 Deluxe – 28.99 million
Animal Crossing: New Horizons – 26.04 million
Super Smash Bros. Ultimate – 21.10 million
The Legend of Zelda: Breath of the Wild – 19.74 million
Pokemon Sword and Shield – 19.02 million
Super Mario Odyssey – 18.99 million
Pokemon: Let's Go, Pikachu and Eevee – 12.49 million
Super Mario Party – 12.10 million
Splatoon 2 – 11.27 million
New Super Mario Bros. U Deluxe – 8.32 million
No new Nintendo mobile games, for now
It appears that development of new mobile games is taking a back seat for the time being. The financial report states:
"In our mobile business, we will focus on operations that encourage more consumers to continue to enjoy playing the applications that have been previously released."
Some Nintendo games are more popular than you'd think
Even Nintendo's perceived second-tier games are selling well. Luigi's Mansion 3 has sold 7.83 million units in a year, putting the theory that it's a second-tier franchise firmly to bed. And in a relatively quiet summer for Nintendo, Clubhouse Games: 51 Worldwide Classics has shifted 1.81 million copies, and Paper Mario: The Origami King and Xenoblade Chronicles: Definitive Edition have sold 2.82 million and 1.40 million copies respectively. Ring Fit Adventure is the standout performer with 5.81 million units out in the wild.
Altogether it's been a very profitable period for Nintendo with half-year sales up 73% to $7.4 billion and a staggering 209% year-on-year operating profit increase to $2.8 billion. That's a lot of gold coins.
If you do want to read the reports in detail, here are the links:
---
For more video game news, follow Thumbsticks on Twitter and Facebook.
We have a favour to ask
Thumbsticks has a couple of main aims. We want to write interesting articles and cover games that most outlets won't, and we want to give opportunities to new writers and new voices. And right now, with the current state of online publishing? It's tough! We hate to ask, but if you want us to continue writing what others won't, or to keep covering weird indie games, or to be able to give opportunities to new writers – and only if you can afford it – then please consider supporting us on Patreon.