How design and story shaped Uncharted's elephant ride
At GDC 2019, Naughty Dog's Marianne Hayden spoke about how story and design informed one of Uncharted: The Lost Legacy's most memorable moments.
At GDC 2019, Naughty Dog's Marianne Hayden spoke about how story and design informed one of Uncharted: The Lost Legacy's most memorable moments.
You know how it is. You've gotta work with someone, but you don't get on. And then, one day, you rescue an elephant together, and things change.
If you've played Naughty Dog's excellent adventure game, Uncharted: The Lost Legacy, you'll likely remember one such scene. It's a memorable moment, not just because you get to ride an elephant, but because it also develops the relationship between protagonists, Chloe and Nadine.
In a talk titled Design vs. Story: How Uncharted: The Lost Legacy Addressed the Elephant in the Room, Naughty Dog story animator, Marianne Hayden, revealed more about the origins of the scene, and the complexities it presented to the development team.
"Design at Naughty Dog often influences story, and story often influences design," says Hayden. "Story and gameplay are developed in concert, one does not come before the other."
The elephant ride in Uncharted: The Lost Legacy is one example of how the studio uses this philosophy. The six minute sequence was initially born out of a desire for more gameplay interactivity, but as it was developed, the studio found the scene in conflict with the desire to keep the game as realistic as possible.
"Naughty Dog frequently creates scripted sequences where the player has limited control, but it still allows us to maintain a cinematic moment," Hayden says. "These moments in games are always more emotional and have more impact when they are 'on the stick' and interactive, unlike cut scenes."
Early in development, elephants were just part of the game's background tapestry. They grazed quietly in a pond and were untouchable by the player. However, during development, play testers were continually attracted to them. The development team changed the game to allow for closer contact, only to find that the appetite for interactivity grew even greater.
"Once a player was allowed to get to the elephants they wanted to pet them, and feed them, and ride them," says Hayden. "And once we started exploring this idea, we lost our sense of being grounded."
Making a rideable elephant wasn't a problem of development – horse tech from Uncharted 3 helped in that regard – but it was a problem of plausibility. Wild elephants just aren't happy to give free rides to random strangers, and they can quite easily kill you.
"How to ride and get on a wild elephant was one of the biggest challenges in this story beat," Hayden says.
To help, Naughty Dog brought in an animal welfare consultant and a cultural advisor. They assisted in designing a way for Chloe and Nadine to find themselves on the back of an elephant, while keeping the scenario as grounded as possible.
"They suggested from the very beginning that we shouldn't be able to just jump on an elephant and ride it wherever we want to," Hayden explains. "If we did this, that would suggest that the elephant had been trained, and in turn, mostly likely abused during that process."
Making the sequence believable was a huge challenge. The solution was for the animal to be discovered trapped beneath the debris caused by an explosion. This helped justify there only being one elephant (it was separated from its herd) and also gave enough context for the ride to make physical sense. After much iteration, the decision was reached to make Chloe and Nadine work together to free the elephant.
Just as story plausibility informed this design decision, the resulting scene fed back into the narrative. The elephant ride essentially traps the two characters together for a short period, and following the rescue effort their relationship begins to thaw.
Early prototypes for the scene also allowed players to pet a baby elephant, something that would incur the wrath of its parent in real life. To satisfy this gameplay desire, the similar action of feeding an elephant was added, but in a place where it made more sense.
"The feedback we kept getting was that everyone wanted to pet an elephant," Hayden recalls. "So we added the ability to pet the elephant in the beginning of the sequence, while you're riding her."
It's one of the few interactive moments in a sequence that is predominantly scripted. However, the player does retain camera control, and this also presented a challenge.
"Our standard player camera didn't work once we were riding an elephant and two characters were attached to her," says Hayden.
The solution was a one-off camera arrangement.
"Our design scripter for this scene used two player cameras that would blend in and out, depending on where you were relative to the elephant. If you were in the front of the elephant, we wanted to make sure that we framed her face. If you were in the back, we wanted to avoid colliding with her butt. And if you were on the side, we wanted to frame Chloe and Nadine nicely."
Player control was also restricted at the end of the scene. Once Chloe and Nadine climb down from the elephant there is no direct interaction with the herd, again to keep the narrative as realistic as possible. The one small concession is a brief moment to pose for a photograph. It gives the player a nice keepsake from the scene, and also gives Chloe and Nadine another opportunity to build rapport.
What began as piece of background texture, became a peaceful, relationship-building moment in fast-paced action game. Hayden says that this can only happen if you take the time to explore the options presented by the interaction of design and story.
"It doesn't matter how big or small your project may be, moments like this take a lot of trial and error. Test them and get feedback. Add to them and make them the best moments possible. If something isn't working, try it again in a different way. If it still isn't working, just cut it and move on."
Dan Marshall: It was 'astonishingly easy' to add accessibility options
Dan Marshall, of Size Five Games, says adding accessibility features to Lair of the Clockwork God was "all pretty straightforward, easy work."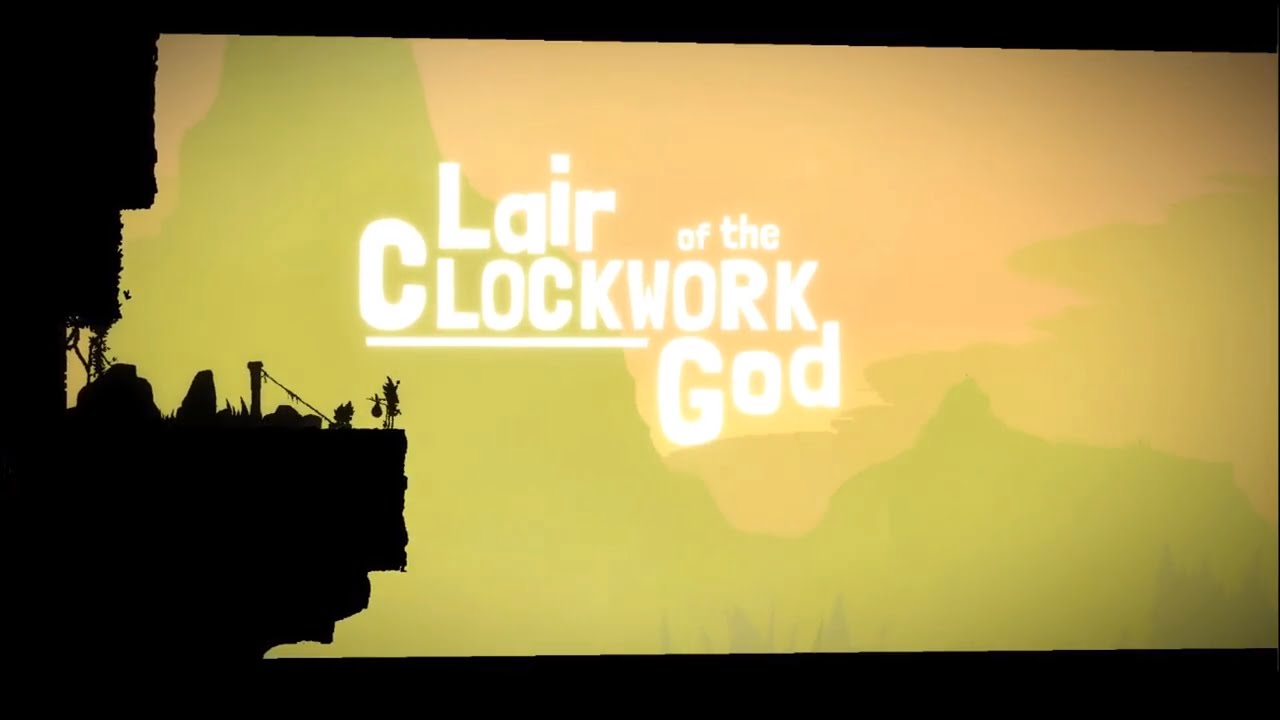 Dan Marshall, of Size Five Games, says adding accessibility features to Lair of the Clockwork God was "all pretty straightforward, easy work."
The year is 2020. Technology has never been more advanced. And yet, we live in a bizarre, regressive world where anti-vaxxers are on the rise, the UK is leaving the EU of its own volition, and the President of the United States yells at an autistic teenage girl for daring to suggest that his generation perhaps doesn't ruin the planet for future generations.
In the world of video games, one obvious symptom of this intellectual vacuum is the anti-accessibility crowd. From gatekeepers who want to preserve the rarity of their "achievements" to those who are simply incapable of human empathy, there are still people who don't believe video games need accessibility features. In 2020.
They're dead wrong, by the way. (And if you disagree with that, maybe don't read our website? We're big advocates of accessibility in games and we're frankly better off without you, thanks.)
Dan Marshall, of Size Five Games, spent a few hours this weekend adding accessibility features to upcoming game Lair of the Clockwork God. A sequel to Time Gentlemen, Please! and Ben There, Dan That!, Clockwork God is a mash-up of indie platformer and the series' classic point-and-click adventure mechanics. It's obviously a text-heavy game.
We spoke to Marshall via email, to ask about the process of making Lair of the Clockwork God more accessible, and why it's important.
"I have been useless at all this stuff," Dan concedes, "but the reality is it's always good to make sure the game can be enjoyed by as many people as possible. Getting a game out the door is hard, and I do think it's understandable when this kind of stuff hasn't been implemented, because that pre-launch to-do list is so incredibly long, and especially for smaller indies who have such astonishingly low resources."
"So for me, this kind of thing has always sadly fallen off the back burner," he continues. "This time around I'm in the fortunate position to have the cash and resources behind me to spend a little time thinking about and implementing a few minor changes, that make the game so much more enjoyable for so many people."
Added some accessibility options for #ClockworkGod's dialogue system. If there's anything else you think I should add, please let me know 🙂#indiedev #gameDev #screenshotSaturday pic.twitter.com/12Be4wwS7l

— Dan Marshall (@danthat) January 25, 2020
"Oddly enough, Lair of the Clockwork God's themes kind of deal with all this," Marshall explains. "By the nature of the beast, that it's written by and starring two straight white guys… I mean, there's obviously nothing we can do about that, so we've tried to be mindful every step of the way making sure the game is as inclusive elsewhere as possible."
"The script itself deals head-on with topics like the 'wokeness' of the indie scene, or getting older and feeling out of place with new trends and other peoples' needs… y'know in the game Ben's this kind of relic from the LucasArts era, and Dan's desperately keen to be part of this new vibrant indie movement he's heard so much about, so taking the steps to make the whole game as accessible as possible kind of goes hand-in-hand with all that."
So how easy has the process been, to add accessibility options to Lair of the Clockwork God?
"Astonishingly easy, to be honest. I spent about 4-5 hours total adding 9 core changes (including some that people had recommended over Twitter), and honestly," Marshall says, "it was all pretty straightforward, easy work, which is exactly what I need right now. In the scheme of things, that's probably less time than I spent choosing the colour of the options menu, so it's worth doing."
"And yeah, some of it was just unbelievably quick. Two lines of code and a new toggle added to the menu and it's in. So why not do it? There's obviously some bigger stuff that's likely to let's say, break everything, and I'll do my best to get them in before launch. Lesson learned for the next project is: it's just sensible to keep this stuff in mind the whole way through!"
For little more than an afternoon's work, Lair of the Clockwork God is now a far more accessible experience.
Clockwork God now includes options for a dyslexic-friendly font, and adjusting the size, colour, speed, and labelling of text to make it easier for everyone to follow. This might not seem like a big deal if you don't need it, but it will literally be the difference between someone being able to play the game or bouncing off it.
The year is 2020. Fictional Ben may be insistent that Lair of the Clockwork God's mechanics stay rooted in 1991, but just like his in-game counterpart, real-life Dan is making sure it's a modern video game, too.
---
Follow Thumbsticks on Twitter for the best video game stories. Got something you'd like to share with us? Our DMs are open.